Adam MacDonald brings occult horror Pyewacket to Northern Ontario
The Backcountry director is teaming with JoBro Productions and Just Believe Productions on his second feature film, starring Laurie Holden (pictured).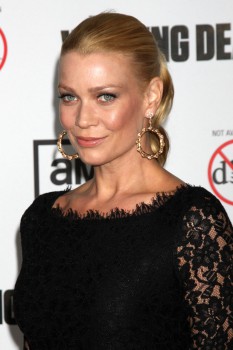 Filming is underway in Ontario's Sault Ste. Marie on Backcountry director Adam MacDonald's second feature film Pyewacket.
Produced by Jonathan Bronfman (The Witch, Two Lovers and a Bear) and Victoria Sanchez-Mandryk (Wait Till Helen Comes), the occult horror tells the story of a teenage girl who turns to Black Magic after the traumatic death of her father.
MacDonald both writes and directs the horror feature, which is toplined by Laurie Holden (Walking Dead). Pyewacket also stars Nicole Muñoz (Defiance), Chloe Rose (Degrassi), Eric Osborne (Degrassi) and James McGowan (How to Plan an Orgy in a Small Town). Production is set to wrap on the $3.5 million feature on Nov. 17.
Entertainment One and Les Films Seville are distributing the film in English and French-speaking Canada, respectively, while Seville International is handling international sales.
Pyewacket is produced by JoBro Productions and Just Believe Productions, in association with Cave Painting Pictures and Tajj Media. Executive producers on the project are Jeff Sackman, Casey Walker and Joe Sisto. The film is financed by Telefilm, the Northern Ontario Heritage Fund Corporation, OMDC, Tajj Media and eOne.
MacDonald's debut feature, Backcountry, was released through D Films in Canada last summer and starred Missy Peregrym, Jeff Roop, Eric Balfour and Nicholas Campbell.
Image: Shutterstock