Linear TV viewing dropped in 2015: CRTC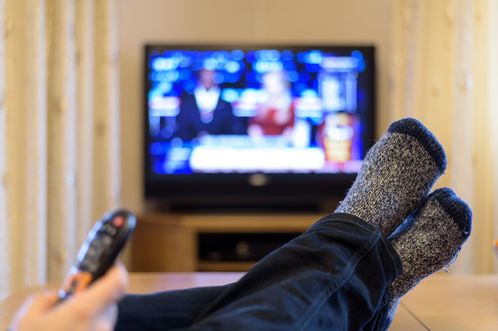 The regulator's annual report found TV revenue dropped 3.4%, while cable subscriptions were also on the decline.
Canadians continue to consume more audio and video content online, according to the CRTC's 2016 Communications Monitoring Report.
Overall, Canadians watched an average of 27.2 hours of traditional TV a week in 2015, a slight drop of 0.7% from 2014. The drops are more noticeable in the younger demos, with 12- to 17-year-olds watching 5.5% less traditional TV and 18- to 34-year-olds viewing habits decreasing by 4.4%.
At 19 hours per week, 12- to 34-year-olds watched the least TV of any demo in 2015. Canadians aged 65 and older watched the most, at 42 hours a week.
Between 2014 and 2015 the percentage of Anglophones watching TV online jumped by 6%, reaching 57%. Meanwhile, the percentage of Francophones watching online TV went up by 7% to 49%. The percentage of Canadians who exclusively watch TV online remained stable at 8% in 2015, but that number has doubled since 2012.
Cable, IPTV and satellite TV services had 11.2 million subscribers in 2015, a drop of 1.4% from 2014. Canadians who subscribe to a TV service most likely go with cable, at 60% in 2015, which is down from 69% in 2011.
IPTV services have been growing rapidly, with 19.2% of total subscribers in 2015, up from 5.8% in 2011.
Broadcasting revenue overall, including TV, radio and television service providers' revenue, decreased by 1.6% to $17.9 billion in 2015. TV revenue dipped 3.4% to $7.4 billion and TV service providers' revenue remained stable at $8.9 billion. Collectively, TV broadcasters invested nearly $3 billion in the production of Canadian programming in 2015, around the same amount that was invested in 2014.
From Media in Canada
Image: Shutterstock