Telefilm targets milllennials with social campaign
What the cultural agency hopes to achieve with the second iteration of "Canada's Got Game."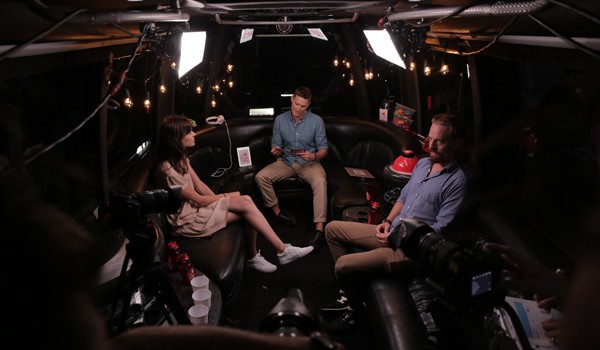 For the second year in a row, Telefilm Canada is targeting millennials with its social media campaign, "Canada's Got Game."
The government cultural agency launched the campaign last year with a series of teasers and videos leading up to the Pan Am Games, which featured Canadian actors and athletes competing in athletic competitions, which were then shared on social media and YouTube.
The total campaign received 35,000 views.
"Last year, the video that performed the highest was with Vinay Virmani who has an incredible following through Dr. Cabbie and Breakaway and that had 18,000 views," Francesca Accinelli, director, national promotion and communications with Telefilm Canada told Playback Daily. "For some that may not be great, but for Telefilm that really performed well."
This year, Telefilm is aiming to build on its success and break that record.
It has produced two teasers, four "episodes" and four behind the scenes featurettes to be shared online. This year's campaign sees Canadian film and television talent competing against musicians in a series of party games while on board the Canada's Got Game party bus. One video (pictured), which was released on Oct. 6, features singer Charlotte Cardin facing off against actor Maxime Le Flaguais (Trauma). In a video released Oct. 13, musician Kardinal Offishall takes on director/actor Amy Jo Johnson (Flashpoint).
Telefilm partnered with Narcity Media to release the videos, which will be rolled out over the rest of the month. Narcity, which specializes in creating content for millennial audiences, has exclusive use of the content to push out on its platforms – including its Facebook, Twitter and YouTube channels. Once Narcity has shared the content on its social channels, with the #CanadasGotGame hashtag, Telefilm can then share it as well.
Douglas Chow, head of public relations at Telefilm, explained that Telefilm chose to partner with Narcity because of its national reach with the 18-to-34 demographic. So far, the partnership has worked. Telefilm wanted to double its views from the last campaign and, to date, the videos have been viewed more than 83,000 times with more still on their way.
While reaching a millennial audience is a top priority for most organizations these days, how this social campaign fits into Telefilm's mandate might not be abundantly clear to everyone.
"One of Telefilm's mandates is to promote the Canadian industry, talent in particular," explained Accinelli. "How do we create awareness about Canadian films? How do we create awareness about the incredible work that Canadian talent is doing?"
The online videos, she said, aim to connect a younger audience to Canadian talent. "We all love to discover different things about the talent, we love to see them in these unscripted moments. It makes us feel a bit more connected [to them]," she explains.
If Canadians are connected to their stars, hopefully then they'll seek out Canadian content, she said.
Accinelli gives the example of one "Canada's Got Game" video that features actress Devery Jacobs. Her film The Sun at Midnight is screening at imagineNATIVE on Oct. 23. "We can help to promote Devery, she can push out this content, maybe develop even more fans who hopefully would go to imagineNATIVE and see Sun at Midnight."