Vancouver film commissioner on building the local industry
The city has appointed David Shepheard to help increase production in the region, and announced the creation of the Film & Media Centre.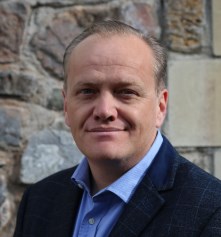 Vancouver's newly appointed – and first – film commissioner, David Shepheard, has a message for the Canadian film and television community: he's committed to Canadian productions.
In 2015, 353 productions were filmed in Vancouver, including 26 feature films and 45 TV series (or 309 episodes). During the 2015/2016 development cycle, Vancouver hosted the production of 25 TV pilots, up from 16 the previous year. According to the City of Vancouver, L.A.-based Warner Bros. continues to be Vancouver's biggest TV client, with series such as Arrow, The Flash, Supernatural and Lucifer all filming in the city.
While attracting global business to Vancouver is clearly a goal, Shepheard says he's eager to work with Canadian producers as well.
"There's a lot of focus on [how] film commissioners [try] to bring productions from anywhere in the world to shoot in the city. But this [role] is very much about the local industry as well how we can work with [Canadian producers] to create more and bigger and more profitable projects," Shepheard told Playback Daily. "It is very much about looking at the local industry and the local talent and [seeing] how we can develop that, as well as trying to attract more production to be based in the city."
Shepheard, the former senior inward investment manager at Film London took the role to lead Vancouver's film and TV sector following a City of Vancouver and the Vancouver Economic Commission announcement on Monday evening.
In addition to the appointment, the creation of the Vancouver's Film & Media Centre was also announced. Led by Shepheard and executive director Nancy Mott, the Centre will work to raise the profile of Vancouver on the global stage and advocate on behalf of the Vancouver industry.
Shepheard said by not having a film commissioner, Vancouver has been an "anomaly" in the global industry, and while the city has certainly fared well so far in attracting productions, it can't rest on its laurels. That's where he comes in.  "The film business is a global business," he said. "These productions can set themselves up anywhere in the world. So we always have to be out there being able to promote the city and promote the talent just to keep the levels of production coming today and for the future," he said.
As for immediate goals, Shepheard is currently focused on meeting the talent, businesses and key players in Vancouver. "[I'm] trying to figure out what they feel they would need from a role such as mine to help their businesses both sustain the level of business they've got at the moment but also grow for the future."