Bron Animation expands to Ontario
The Vancouver-based production company is setting up in London to support development and production of its feature film The Willoughbys.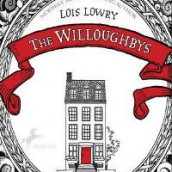 Vancouver-based Bron Animation has opened an office in downtown London, ON, to support the development and production of its upcoming feature film The Willoughbys.
Bron opened the new space so that London-based Kris Pearn, who writes and directs the film, has an office near his home from which he can work with storyboard artists. Pearn will split his time between the London office and the company's headquarters in Burnaby, B.C.
Opened at the beginning of the October, the new space is currently staffed by Pearn and three storyboard artists. The office has the capacity to accommodate four more animators, who will join Pearn's London team as the project advances.
Bron announced in November 2015 that it had acquired the rights to Lois Lowry's children's book The Willoughbys. Bron's VP of production and development Luke Carroll and founder Aaron L. Gilbert will produce the film. Beyond The Willoughbys, Carroll said the office would be used for subsequent projects and could be expanded beyond its current capacity.
This is not the first time that Bron has opened a new space to support the development/production of an animated film. In June 2015, the company opened a 1,500 square-foot studio on the Vancouver Island town of Duncan, B.C. to serve production on its first animated feature Henchmen.
Carroll said the London office is an echo of this, as it is helpful in recruiting animation talent that does not want to live in a big city.
Carroll added that work on Henchmen is almost finished, with the company likely to finish just after Christmas. There are currently 120 animation artists working on the project at Bron's two Vancouver facilities. Bron's model is to finance and produce its films before shopping them to distributors, so Carroll could not discuss targeted release dates.
In addition, Carroll said Bron has a number of other projects in development, in particular content designed for television and OTT platforms.