Inside Smokebomb's multi-platform plan
With the Carmilla feature in the works, Smokebomb aims to prove its IP can move to new platforms.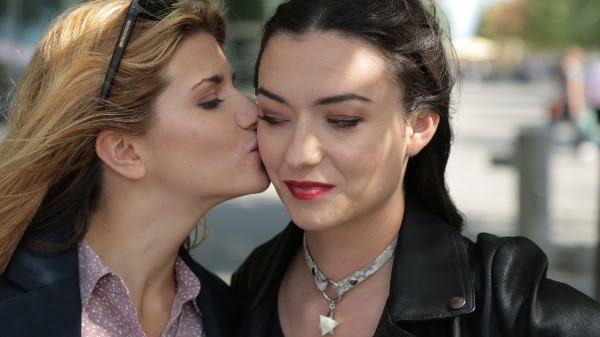 Jay Bennett admits that when Shaftesbury's branded entertainment agency shift2 and its digital studio Smokebomb Entertainment dreamed up Carmilla – a web series about a female vampire, based on a classic novella and sponsored by a feminine hygiene brand – it was considered pretty far out-of-the-box thinking.
In fact, Bennett, SVP of creative and innovation at Shaftesbury/Smokebomb, told Playback Daily that some thought it sounded like "the craziest thing" they'd ever heard.
But today, that crazy idea is a digital series, fully financed by U by Kotex, in the midst of its third and final season on Smokebomb's YouTube channel Kinda TV. It's also getting the feature-length treatment.
"It is a good thing for us as a company and where we are in our evolution. Showing the audience, distributors, broadcasters [and] brands that we have the ability to take what started as a small investment by U by K Canada for a YouTube series…and turn it into what has become its own little global phenomenon that's moving to feature format is just smart business," he said.
For Bennett, Carmilla's development into a feature-length project demonstrates Smokebomb's commitment to growing its reach on multiple platforms.
"We are looking at the content we are creating as brands that can move to new platforms," he said.
One example of this thinking is Smokebomb's Darken. The company announced in July that it had started work on its first-ever feature film, which will be released in 2017. To drive up interest in the feature, Smokebomb will first release a 20-part web series that will serve as an origin story.
"That shows an example of how we're thinking about content as multi-platform and looking for new ways to build business models and new ways to monetize content outside the traditional," he said.
Smokebomb and shift2 obviously believe the existing fans of the Carmilla web series will turn up for the feature (they've branded themselves "Creampuffs" and helped the series rack up more than 50 million views, after all). But Bennett also believes that feature content will open up opportunities for exploring new audiences and means of distribution.
"I think asking a new audience to watch a feature is a lot easier than saying, 'Hey, who wants to watch 104 episodes of a YouTube series?'" he said. "Although we've created this little small firestorm, I believe we have only tapped maybe 10 percent of the potential audience that exists."
While Kotex's exact involvement in the feature is still being worked out, Bennett said the brand will be involved in some capacity. "If Carmilla lands on the moon, Kotex will be involved. In the sense that they were the whole reason we got to begin this storyworld and they will always be a part of it," he said.
He added the company is open to bringing new brand partners on board the feature as well, which will be produced in the $700,000 to $2.5 million range.
Photo credit: Sophie Giraud