Guy Laurence steps down at Rogers
Former Telus president and CEO Joseph Natale will move into the top role at the company.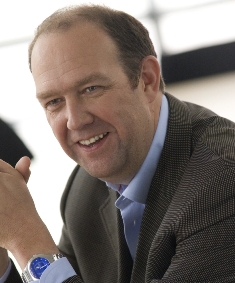 Rogers Communications president and CEO Guy Laurence has stepped down from his position.
The media co announced today that Joseph Natale will take over for Laurence, as soon as Natale becomes available. Natale most recently worked as president and CEO of the Telus Corporation. During the interim period, Rogers Communications chairman Alan Horn will act as president and CEO.
On today's third quarter conference call, Horn said there isn't an exact timeline on when Natale will be moving into the role at Rogers. That's due to a non-compete contract related to his position at Telus, which he left in August 2015.
Hired at the company three years ago, Laurence implemented a new Rogers 3.0 plan that was aimed at positioning the company as a market leader and innovator, with a focus on developments such as 4K programming.
The past month has been a time of change at Rogers Media, with the division shuttering its shomi streamer, which was launched in partnership with Shaw Communications, and overhauling its magazine division to focus on digital.