In brief: CMF, Sao Paulo partner; Crave lands on Apple TV
Cameras roll on Canada/Ireland copro series Acceptable Risk, plus CMF funding news.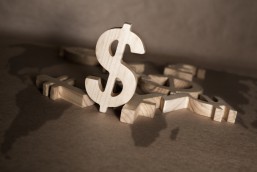 CMF, São Paulo State co-development partnership names funding recipients
The Canada Media Fund and Spcine (the audiovisual development corporation of São Paulo State) have distributed $168,000 in development funding across four projects in its co-development partnership program. Margaret and Mina, produced by Silex Créations and Preto e Branco Projetos Audiovisuais, received the largest share of the total ($47,021), while Children of the World, from Fist Games and Split Studio Produções Audiovisuais, and Forest AR, produced by PLIAB & Duo2.TV, both received $43,000. Prison Life, produced by V2 Games and Flux Game Studio Jogos Digitais, received $35,086. The incentive fund, which focuses on projects that make innovative use of digital platforms, is now in its second year.
Production underway on Acceptable Risk
Cameras are rolling in Dublin on the six-part drama series Acceptable Risk, coproduced by Irish prodcos Saffron Pictures and Soho Moon and Quebec-based company Facet4 Media. The Ireland/Canada copro, which is financed by international distributor DCD Rights and U.S. partner Acorn Media Enterprises, will in the U.S. next year on the the streaming service Acorn TV. Directed by Kenny Glenaan and starring Elaine Cassidy, Angeline Ball and Lisa Dwyer Hogg, filming on the series will take place in Dublin and Montreal until December. Canadian producers on the series are Facet4′s Stephen Greenberg, Jamie Greenberg and Anna-Sue Greenberg.
Crave lands on Apple TV
Bell Media's SVOD service CraveTV has inked a deal to bring the streaming service to Apple TV. The $7.99 service is now customers of Apple TV via their iTunes account. The streamer recently launched The Roast of Robe Lowe and today launched The Rolling Stones Olé Olé Olé!, which Crave acquired following its world premiere at TIFF '16.
WIFT names Whistler, VIFF and Ubisoft Toronto Producer mentees
Women in Film & Television Vancouver (WIFTV) has announced that the recipients of its Whistler Film Festival Film Market Mentorship and VIFF Short Film Mentorship. Alex Hodgson was awarded the Whistler mentorship for her project The Dance of the Bull. As the recipient, Hodgson will gain experience prepping a feature for market and will receive industry consultation from Trish Dolman, president of Screen Siren Pictures. The VIFF mentorship, which aims to help an emerging BC filmmaker familiarize with the festival experience, was awarded to Shauna Johannesen. WIFT-Toronto, meanwhile, has named Micki Buie as the recipient of the 2016 Ubisoft Toronto Producer Mentorship. The one-week program gives one female producer a behind-the-scenes learning experience in game production at Ubisoft's Toronto studio. Buie is a Vancouver-based production coordinator at DHX Media.
Image via Shutterstock