TVO greenlights 16 Hudson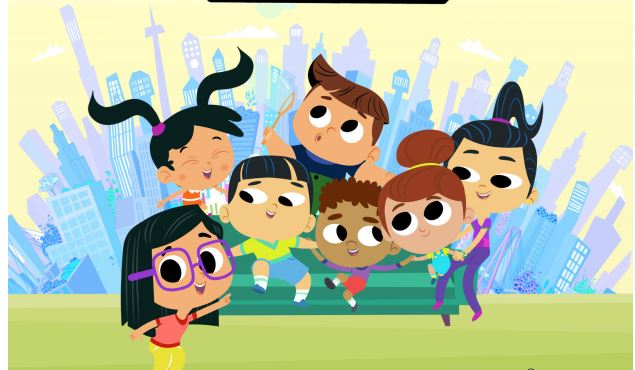 Produced by Vancouver-based Big Bad Boo Studios, the preschool series has secured deals with four national broadcasters.
TVO Kids has greenlit the preschool series 16 Hudson, produced by Vancouver-based Big Bad Boo Studios.
The 39 X 7-minute first season is based on the Big Bad Boo miniseries Lili & Lola, which follows two sisters who share an apartment in the city, and is the fifth original series from the animation company.
The animated series will air on TVO Kids, CBC Radio Canada (in French), Knowledge Network and ICI Television at a to-be-determined date. The project, also received financial support from the Cogeco Fund and the Shaw Rocket Fund, with the producers currently seeking coproduction opportunities with partners in Europe.
The series will be presented at MIP Junior this weekend and MIPCOM the following week.
TVO initially inked a development deal in March 2015 for the series, which was co-created by Big Bad Boo co-founders Shabnam Rezaei and Aly Jetha. Rezaei also co-writes, directs and produces the series.
Each of 16 Hudson's seven-minute episodes will celebrate cultural diversity by showcasing holidays such as Chinese New Year, Norooz and Diwali. The series will also include main characters of diverse backgrounds, including Iranan, Chinese, half-Indian and half-Irish characters, as well as a gay family.
The creative team working on the project includes Eddie Soriano (supervising director), Paddy Gillen (line producer), Randy Rogel (executive producer), Kate Barris (writer), Marie Pierre Rochel (art director), Michael Plowman (music composer) and Gary Fowler (CFO).
16 Hudson will be the third animated TV series produced by Big Bad Boo, which has previously produced Mixed Nutz and 1001 Nights, the latter of which airs in 120 countries globally.