Opinion: What Minister Joly should take from the Cancon consultations
If the current regulation stands, Canadian voices risk being lost in the crowd, says filmmaker and DGC National president Tim Southam.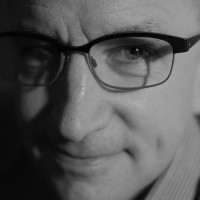 At the end of September federal Heritage Minister Melanie Joly participated in the first of several federal consultation sessions about Canadian culture in a digital age. Filmmaker and DGC National president Tim Southam spoke at the Vancouver roundtable on Sept. 26 and offers Playback readers the following account of his experience.
I wasn't sure what to expect when I walked into the kickoff session for Minister Joly's cross-Canada consultation on Canadian Content in a Digital World, but by the end of it, I was feeling cautiously optimistic.
Most of the 60 participants were content-creators representing a cross section of Canada's creative output: people who write Canadian books, create Canadian music and direct, script and perform in Canadian television, film, dance and theatre.
Many of us working in Canadian film and television agree with the Minister's initial diagnosis: The twin forces of globalization and technology are creating massive changes in the way cultural output is shared within Canada and across the world.
The consultation's participants were unanimous: Canada's success in the digital arena begins with "voice" – the voice of Canadians. And in a country as diverse as Canada, anyone who says "voice" is really saying "voices" – diverse, distinct and unique, from across the country strengthening our cultural fabric through shared experiences that bind us together while supporting the knowledge-based economic engine that is Canada's film and television industry.
Canada's competitive advantage in the digital space will be assured by the distinct voices of Canadian writers, directors and actors in collaboration with Canadian producers. With lower budgets and scarce marketing dollars, Canada will not compete on scale or on the sheer force of ad spend. In a digital world, however, we may be entering an era where the playing field levels for niche players like Canada. Reaching audiences is getting easier.
The Canadian government should focus its energy and resources on supporting the Canadian talent who create niche winners like Orphan Black, 19-2, Call Me Fitz, Degrassi, Trailer Park Boys, Murdoch Mysteries, Odd Squad, Republic of Doyle and countless films and documentaries.
A first good move would be to reverse the CRTC's recent support for six out of 10 point Canadian content productions. The CRTC's decision is completely counterintuitive to the government's commitments to promoting Canadian culture.
We live in a time where audiences everywhere seek original, innovative and authentic stories. There is no reason to believe Canada is an exception. A film or TV series where none of the creative leaders are Canadian will not have a distinctive voice, even if it is shot in Canada. Removing our voice diminishes our capacity to compete, and over time shrinks our talent pool.
Minister Joly convened the current consultations to ask artists, industry stakeholders and the public how government will get ahead of changes brought on by the shift to a digital world with innovative public policy and adaptive public institutions.
Fortunately, Canada already has all of the infrastructure and the creative talent and the technical know-how necessary to create great content. Going forward the most effective strategy will be to leverage existing assets – our talented creators – in a way that encourages the creative risk taking necessary to create breakout programming.
As Canadian culture enters an increasingly digital age we need to preserve and amplify a distinctly Canadian voice in the cultural offerings presented to 35 million Canadians.
Internet television already has strong presence on Canadian TV screens. Millions of Canadians subscribe to offshore streaming services. When these services deliver feature films and series directly to Canadian TV sets they compete head-on with Canadian cable and TV networks for Canadian audiences and Canadian revenue.
These internet television providers have no obligations to support the development of Canadian content. The fundamental challenge facing Canada's screen-based sector in the next decade is that current mechanisms set up to encourage Canadian storytelling do not yet have a counterpart in the internet-based world.
Neither the Canadian government nor marketplace gives offshore providers incentives to support Canadian filmmaking. In Canada internet television is not regulated, licensed or taxed. At the same time, for services like Netflix, Canadians represent only 7% of their subscriber base.
As internet TV begins to displace conventional television in Canada, Canadian stories and Canadian voices will be replaced by programming developed with very little Canadian involvement and very little Canadian storytelling. This shift will soon lead in turn to a deterioration of the creative and financial ecosystem that nourishes Canadian TV and film production.  Today this ecosystem operates as a public-private partnership.
Left unchecked, the consequences of exempting internet TV from the Canadian screen project could unravel effective public/private partnership. Diminished domestic support from the private sector undermines Canada's capacity and risks over-rotating to relying on government.
An essential first step is an explicit willingness to acknowledge the implications of internet television and a determination to invent a response that will not leave Canadian storytelling at the mercy of a global marketplace that does not share our priorities.
If the mandate of Minister Joly's consultations is to create a public-policy roadmap for the next decade, and the destination is a coherent, modernized cultural policy for Canada, then the DGC respectfully proposes that the strategy should be built around Canada's creative talent and tackle the question of how all of the players who connect storytellers with their audience – including internet TV – can be part of that adventure.