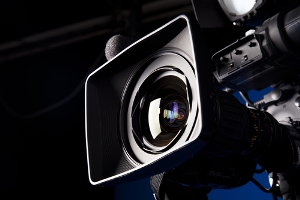 Production is underway on CTV and Super Écran's original six-part series The Disappearance.
The mystery, which is produced by Montreal's Productions Casablanca in association with Bell Media and NBCUniversal International Studios, began shooting in 4K in Montreal on Tuesday. The series is set to premiere as part of CTV and Super Écran's 2016/2017 mid-season primetime schedule.
The Disappearance follows the family of Anthony Sullivan, a 10-year-old boy who goes missing during a treasure hunt on his birthday. The series stars Peter Coyote (Flashforward), Aden Young (Rectify), Joanne Kelly (Warehouse 13), Camille Sullivan (The Man in the High Castle), Micheline Lanctôt (Unite 9) and Kevin Parent (Cafe de Flore).
Vancouver native Peter Stebbings (Killjoys, Wynonna Earp) will direct.
According to Mike Cosentino, senior vice-president, CTV and Specialty at Bell Media, the series is targeted at a mass audience of adults in the 18 to 54 age category, with a specific target of women ages 18 to 54.
CTV first put the series into development last October, and this June Bell Media announced it had been greenlit for 4K production. As it did with the six-part one-hour drama, Cardinal, CTV once again partnered with Super Écran on the series. The French-language pay TV channel comissioned the series last June to be translated into French.
NBCUniversal International Studios will distribute the show internationally.
The Disappearance was created by Normand Daneau and Geneviève Simard. Producers on the series are Joanne Forgues and Sophie Parizeau of Productions Casablanca, with Forgues also executive producing alongside Jean-Marc Casanova. JoAnn Alfanao will executive produce for NBCU.
The series was created with the financial participation of the Canada Media Fund, the Cogeco Program Development Fund and the assistance of the Québec Film and Television Tax Credit and the Canadian Film or Video Production Tax Credit.