WIFT-T names Corus Media Management participants
Jaime Bassett and Angel Forbes are among the 13 individuals selected for the second iteration of the program.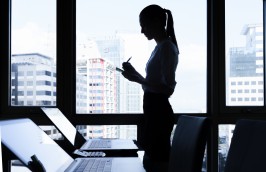 Women in Film & Television – Toronto has named the 13 participants selected for the 2016 Corus Media Management Accelerator Program.
Now in its second year, the program (formally called the Shaw Media Management Accelerator) aims to help screen-based professionals further their managerial skills. WIFT-T offers the program in partnership with Corus and the G. Raymond Chang School of Continuing Education at Ryerson University.
This year's participants include Jaime Bassett (director of communications, DHX Television), Rachel Dawson (story producer), Shannon Fewster (producer, New Real Films), Angel Forbes (post-production coordinator, Breakthrough Entertainment), Cathy Kurzbock (publicity manager, Corus Entertainment), Carly McGowan (manager, Independent Production Fund, Cogeco Fund, Bell Fund), Lucie Meynial (freelance consultant, Doha Film Institute) and Ashleigh Rains (producer, C'mon Mort Productions).
Also named to the program are Ryan Reaney (head of production and operations, producer, Lumanity Productions), Jeanette Rees (account director, client strategy at Corus Entertainment), Shaleen Sangha (director of development, DHX Media), Sarah Saucier (CEO, Every1Games Professional Services) and Lynn Valiquette (president, Persistence of Vision).
The 56-hour intensive training program will cover business communications, project management, financial concepts, marketing and strategic planning. Upon completion, participants will receive further mentoring and networking opportunities, as well as a Recognition of Completion award from the Chang School at Ryerson.
Last year's participants included Jennifer Barkin, then manager, youth learning and TIFF Kids International, who is now senior manager at TIFF Kids, and Jessica Watson, then acquisitions manager, TV International, at eOne, who is now director of global sales and acquisitions at Boat Rocker Media.
Image via Shutterstock