NPA welcomes first Canadian prodco
Toronto-based Cream Productions has joined the Nonfiction Producers Association, as the organization adds new membership options. (Cream CEO David Brady pictured.)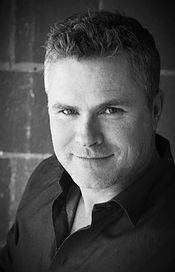 The Nonfiction Producers Association (NPA) has welcomed its first Canadian production company.
Toronto-based Cream Productions has joined the member association, which launched in 2014 to represent the non-fiction content production business in the U.S. – and now Canada.
Cream is run by executive producer and CEO David Brady, whose credits include Wild Things with Dominic Monaghan, Aftermath for National Geographic Channel, Survivorman for Discovery and Paranormal Witness for SyFy.
The NPA this week introduced new membership options to serve the creative community in response to demand from smaller production companies, individual producers and show runners, and professional service providers.
The organization's board of directors has established three tiers of participation for production companies and producers that are based on company size and volume of work. Effective immediately, prodco membership will now include: the original "standard" membership, which cites specific revenue and employee/staff criteria; a new "emerging" tier, with lower benchmarks/barriers to entry for smaller companies; and a new "sole proprietor" level that accommodates individual executive producers and show runners who've established their own production labels. It's also added a new "associate" class of membership for vendors and service providers to the industry.
According to a statement from NPA GM John Ford, the new options created make it easier for more segments of the business to join, including talent with new skill sets and fresh points of view that offer an advantage to the NPA as it works to address the key issues driving nonfiction entertainment.
From Realscreen