Framestore, Campus ADN partner to foster Montreal talent
In a bid to boost the local VFX talent pool, the studio and training facility have developed a 2D training program.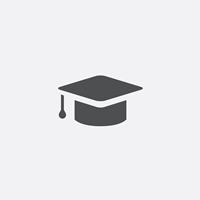 Montreal's VFX creative studio Framestore and vocational training facility Campus ADN have partnered on a new educational initiative, Launchpad: PRO.
The training program is designed to provide students with hands-on VFX skills and, ultimately, help grow the VFX talent pool in Montreal. The first three-month program will provide students with industry-standard 2D skills. While no other programs have been announced, a Framestore spokesperson told Playback Daily that the company is hoping to launch other VFX training courses in the future.
Launchpad:PRO will be developed and managed by program directors at Campus ADN and will be led by Framestore senior compositor Simon Pierre Puech.
Just 15 students will be admitted to the program, which is fully funded by Framestore and free to those selected. To qualify, applicants need only an awareness of the VFX industry and software, as well as basic knowledge of digital compositing application, Nuke. Students who pass the program will be offered a contract for an entry-level position at Framestore.
Framestore opened a Montreal office in 2013, and has since grown to a team of 300, up from a team of 20, according to the studio.
The VFX and multiplatform content company is headquartered in London, U.K. and has offices in New York and L.A.
Image via Shutterstock