Deals: Buck, eOne, Muse, Blue Ant
Buck Productions documentary Stay Awhile (pictured) sells to multiple U.S. digital platforms, plus more deals of the week.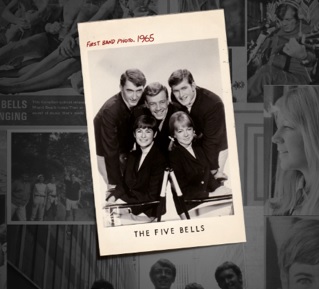 Buck Productions
Buck Productions documentary Stay Awhile has been picked up on a variety of VOD and streaming services in the U.S., including  iTunes, Amazon VOD, Google Play, Direct TV, Vudu and Vubiquity. The feature-length doc, which previously screeened at Whistler Film Festival and Hot Docs, tells the story of Canadian rock band The Bells, who broke through in the late '60s and were one of the first homegrown acts to crack the U.S. market. The doc is told from the perspective of writer and director Jessica Edwards, who is the daughter of the band's two main vocalists. Stay Awhile is also available on Netflix Canada.
eOne
Peppa Pig is launching in South Korea on Oct. 10 after eOne secured a broadcast deal with animation channel CJ Tooniverse. eOne has also appointed Gideon Co. Ltd as the master toy partner in South Korea. In September 2015, eOne inked a deal with Peppa Pig producer Astley Baker Davies to acquire 70% of the company, including the company's IP, in a deal valued at £196 million. The preschool property has proven a significant revenue driver for eOne internationally, with the propert generating $1 billion in retail sales in fiscal 2015.
D Films
Toronto-based D Films has acquired all Canadian distribution rights to George Mendeluk's feature film Bitter Harvest. The film was produced by Ian Ihnatowycz, Stuart Baird, Chad Barager and Jaye Gazeley and tells the story of two lovers living in the Ukraine during the famine in the 1930′s. The deal was brokered by Michael Robson for D Films and Lawrence Meyers on behalf of the filmmakers. The film's cast includes Barry Pepper, Tamer Hassan, and Terence Stamp and executive producers on the project are Bill Immerman, Peter Graves, Dennis Davidson and Richard Bachynsky Hoover. The feature was financed entirely by producer and Canadian businessman Ian Ihnatowycz. In the U.S., Roadside Attractions is releasing the film.
Muse Entertainment
Muse has acquired the rights to screenwriter and author Ken Pisani's novel Amp'd. The Montreal producer is developing the property as a half-hour TV comedy, with Muse's Michael Prupas and Joel S. Rice executive producing the project. Read more here.
Blue Ant International
Blue Ant International has announced a raft of new and expanded distribution agreements, including freshly inked deals with Vancouver-based Anaid Productions and Calgary's Pyramid Productions. Read more here.

Maudie
Sony Pictures Classics (SPC) has acquired the rights to Canada/Ireland coproduction Maudie in a number of international territories, including the U.S., U.K. and Latin America. Read more here.