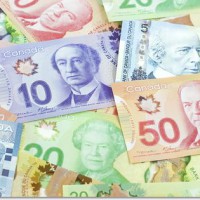 The Rogers Documentary and Cable Network Fund has distributed more than $1.9 million across 29 English and French-language TV projects.
The latest round of funding was dolled out through the Rogers Documentary Fund, which provides funding for documentary films.
Among the projects selected were Man Machine Poem: The Tragically Hip Documentary, which is produced by Scot McFadyen and Sam Dunn for a yet-to-be-determined broadcaster; as well as Mohamed Fahmy: Freedom is the Half Truth for the CBC and produced by Pressing Productions Inc. Producers on Mohamed Fahmy are David Paperny, Peter Klein, Audrey Mehler, Cal Shumiatcher and Emily Shank.
Other projects for CBC that received funding include Bee Nation, produced by Lana Slezic; Equus: How Horses Made History, produced by Caroline Underwood and Niobe Thompson; Ground War, produced by Frances-Mary Morrison, Andrew Nisker and Diana Warme; Ice Forest: Secret World of the Boreal, produced by Merit Jensen Carr and Sandra Moore; Inseparable, produced by Judith Pyke; 90th Parallel Productions' Secrets From the Ice, produced by Gordon S. Henderson and Andrew Gregg; and 52 Media Inc.'s The Way Out, produced David York and Bryn Hughes.
For CBC's documentary Channel, Fathom Film Group's Smart Drugs, from producers Ann Shinn and Melanie Horkan, received funding, as did Real to Reel Productions' The Kingdom: How Fungi Made Our World, which will air on CBC's Nature of Things, as well as Curiosity SVOD USA, ZDF and ARTE. The Kingdom is produced by Anne Pick, Simon Nasht, Bill Spahic and Susan MacKinnon.
Other projects to receive funding were Arctic Secrets, produced by Allan Code and Peter Raymont for Blue Ant Media; Mark Media's Badass Beauty Queen, produced by Jason Loftus, Leon Lee, Kacey Cox and Theresa Kowall-Shipp for Bravo Factual and New Tang Dynasty Television; Associated Producers' Last Days of Jesus, produced by Simcha Jacobovici and Dan Chambers for Vision TV and PBS; Latkes, Ladoos and Laughs produced by Howard Frailberg for documentary Channel and TVO; H2L Productions' Pipe Dreams, produced by Stacey Tenenbaum, Sergeo Kirby for documentary Channel; Search for the Heroes of Vimy, produced by Peter Williamson, Michael McGuigan, Ira Levy, Nat Abraham, Leanne Brennan and Raymond Storey for History.
Sharkwater Extinction, produced by Patrice Theroux, Naveen Prasad, Brian Stewart, Sandy Stewart, Karen Shaw and Rob Stewart for TMN also received Rogers coin, as did Stage, produced by Jamie Kastner, Laura Kastner, Lindsay Kutner, Abby Ainsworth for documentary Channel, Canal D and ZDF/ARTE; Firewood Films' The Last Nazi Trials, produced by Ric Bienstock, Ricki Gurwitz, Jordan Nahmias for documentary Channel; and Vigilance Productions' Unit 8-200, produced by Martin Himel for Vision.
French-language projects to receive funding were Femmes Oubliees, produced by Michele Rouleau and Genevieve Levesque for Canal D and APTN; Frontières Invisibles: La Gentrification à Montréal, produced by Nathalie Barton for RC and RDI; Hacktivisme MTL, produced by Sylive Van Brabant and Amélie Lambert Bouchard for Canal D; Jouer Dur, produced by Jean-Simon Chartier for Télé-Québec; Le Commun des Mortels, produced by Bruno Dubé, Robert Montour, Jacques W. Lina, Marie-Pierre Corriveau for Télé-Québec; Intuitive Pictures and Gaudete Films' Le Patriote, produced by Ina Fichman and Zafirir Kochanovsky for SRC and TVO; Alpha Zoulou Films' Trajectoires Humaines, produced by Galina Tomov for Canal D; and Ziva Postec, produced by Christine Falco and Vuk Stojanovic for TV5.
Image via Shutterstock