Discovery finds winning formula with science specials
The Bell Media channel will premiere its second one-hour special on the Rosetta spacecraft mission on Friday. (Discovery Networks GM and VP Ken MacDonald pictured.)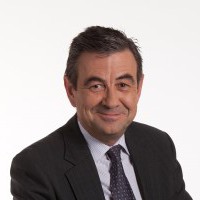 The European Space Agency's (ESA) Rosetta spacecraft launched in 2004, and after a 10-year journey through space, the Rosetta's Philae probe touched down on comet 67P/Churyumov-Gerasimenko on Nov. 12, 2014. Now, Discovery Canada is set to document the Rosetta's death on that very same comet.
Discovery Canada's in-house production company, Exploration Productions Inc. (EPI), was on hand at the ESA to witness the Philae landing for its one-hour special, Landing on a Comet: Rosetta Mission, which premiered the same day as the event.
On Sept. 30, the Rosetta's mission will come to an end, and the orbiter will attempt to crash land on the comet, sending images from its descent back to the ESA. Once again, EPI will have a crew on hand, including Daily Planet co-host Dan Riskin, to document the mission for its special, Death on a Comet.
These one-hour event specials have proven ratings wins for Bell Media's Discovery channel and are an important part of the channel's programming strategy, said Ken MacDonald, general manager and vice-president of Discovery Networks, in an interview with Playback Daily.
"[These specials] always either win their spot or are in the top three," he said.
He added, "We found the sweet spot with these specials, in terms of the storytelling, in terms of the resources needed…and the audiences have come."
The 2014 premiere of Landing on a Comet, for example, reached 403,000 viewers (live plus seven), according to Numeris data provided by Bell Media. The most recent EPI-produced special, Jupiter: Close Encounter, which premiered on July 5 and followed NASA's Juno spacecraft as it entered a polar orbit around the planet for the first time in history, was Discovery's most-watched special to date, with 475,000 Canadians tuning in (live plus seven).
To plan these specials, EPI tracks big, buzz-worthy moments in science and works to produce specials that can coincide with the main event. McKeown gives the examples of a mission to Mars that is planned for 2018 as something EPI could track for a future special.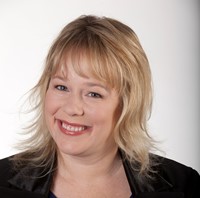 "[For Death on a Comet], we started thinking about it a year out. About four months before [the event], we started to follow the storyline, the mission meetings that the scientists had and met up with them at different parts of the world to tell their story," said Kelly McKeown (pictured left), director of production at EPI and executive producer of Daily Planet.
Death on a Comet will include Riskin's reports from the space agency's control room as the comet crashes, along with the reports that EPI has produced over the course of the last several months.
"Our big priority is to inspire, inform and engage audiences. It is a moment in human endeavour. A step forward in science and we tell the human story," she said.
In addition to drawing in audiences at home, the specials have sold to Science Channel in the U.S. and air around the world on Discovery International Networks. The acquisitions are important, not just because the specials are expensive to produce, but also because they help to enhance the Discovery brand, said MacDonald.
"Quite frankly, we're proud of our brand. We're proud of the fact that we've got the kind of access we do to ESA and NASA and to the top scientists in the world. That is in no small part due to our team," he said.
While Discovery only airs about four of these specials a year, MacDonald says they're built into the channel's long-range programming strategy. McKeown added that EPI has four specials slated for the 2017 season.
"We have four confirmed on slate and budget, but even if things are not budgeted, if a big event happens, we're going. We're going to be the one that produces it," said McKeown.
And these event programs are not your grandfather's old science documentary. "They're fast-paced. They really rock and roll. We target that ingenuity, that engineering, that big science. It's science on the edge, but real-life science that inspires a younger audience," she said.
The specials attract a large co-viewing audience, said MacDonald, who added that part of Discovery's mandate is to engage younger audiences in science.
"To do that, it's all in the storytelling and making it less intimidating and making it, frankly, more entertaining and more fun," he said.
Death on a Comet will premiere at 7 p.m. on Discovery in Canada, followed by a 10 p.m. broadcast on Science Channel in the U.S. The special will then roll out on Discovery International Networks in other markets including Scotland, Wales, Ireland, England, Norway, Eastern and Western Europe, Africa, Asia, Australia, India, and China.