NFB doc nabs San Sebastian prize
Culinary documentary Theater of Life, from director Peter Svatek, won the Tokyo Gohan Award.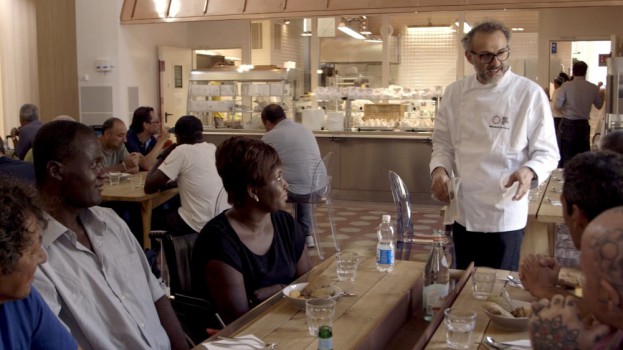 Theater of Life, a culinary documentary produced by the National Film Board and Montreal's Triplex Films, has won the Tokyo Gohan Award at San Sebastian Film Festival.
Now in its sixth year, the Tokyo Gohan prize is presented to the festival's best food-related film.
Directed by Peter Svatek, the feature-length doc goes behind the scenes of chef Massimo Bottura's Milanese soup kitchen that provides meals made entirely out of food waste.
Svatek produced the project alongside the NFB's Annette Clarke and Triplex Films' Josette Gauthier, who also executive produced Theater of Life.
The film, which made its Canadian premiere earlier this month at Atlantic Film Festival, appeared in San Sebastian's Culinary Zinema section. Planet in Focus festival also recently announced the Theater of Life as its opening night film.
Seville International is handling global distribution for the film while the NFB is distributing in Canada.