Indiecan Entertainment acquires tasty bug doc
The feature documentary Bugs on the Menu, produced by Victoria's 291 Film Company, is accompanied by a Secret Location-created website.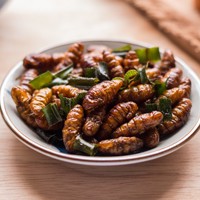 Indiecan Entertainment has acquired the international distribution rights to Bugs on the Menu.
The feature documentary from Victoria's 291 Film Company was directed by 291′s Ian Toews and produced by Mark Bradley and Toews.
The doc follows Entomo Farms' Goldin brothers, who raise crickets for human consumption at their Ontario farm, as well as other start-ups looking to bring edible insects to diners in the West. The documentary, which explores how insects could help feed the world's ballooning population, was filmed on four continents over the course of two years.
Toronto's Secret Location has also launched a companion website for the film, which includes animated statistics, and 291-produced webisodes that feature acclaimed chefs preparing recipes with insects.
Bugs on the Menu recently screened at Cinefest Sudbury and the Calgary International Film Festival, and will later screen at the Environmental Film Festival in Australia, the Heartland Film Festival in Indiana and the Devour! The Food Film Fest in Wolfville, NS.
The documentary will make its world broadcast premiere on CBC's documentary Channel on Oct. 11 at 9 p.m. EST.
Image via Shutterstock