Diverse TV Director participants get to work
Amy Jo Johnson, Tanya Lemke and Tarique Qayumi will shadow directors on series such as Vikings and Reign.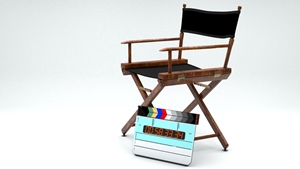 The 2016 Corus Diverse TV Director participants have been given their shadowing assignments, with Amy Jo Johnson, Tanya Lemke and Tarique Qayumi set to be paired with Craig Pryce (The Good Witch), Norma Bailey (Reign) and Daniel Grou (Vikings), respectively.

Tricia Lee, who was also part of the 2016 program, completed her assignment earlier in the summer with a stint shadowing Erik Canuel on Global's original drama Ransom.
In addition, Gloria Ui Young Kim, from 2015′s program, shadowed Kim's Convenience director Peter Wellington in August.
Qayumi will travel to Ireland where production is currently underway on season five of History's ratings juggernaut Vikings, while Lemke will shadow season-four production on Reign, which shoots at Cinespace Film Studios in Toronto, and The Space Between director Johnson will pair up with Pryce this month.
The participants for the 2016 edition of the program were announced in April and have since completed a training boot camp in Toronto and taken part in sessions from industry pros including Tim Southam, Dawn Wilkinson, Larysa Kondracki, Jerry Cicoritti and Clement Virgo.
The Corus Diverse TV Director is managed by Elise Swerhone, with Gail Harvey serving as program advisor.