In brief: FIA re-elects Downey; "Augie" award winner named
The ACTRA National president was re-elected president of the International Federation of Actors, the imagineNATIVE film fest will honour Tom Jackson, and more news.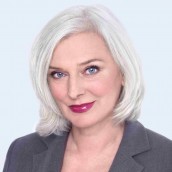 Ferne Downey re-elected as FIA president
ACTRA National president Ferne Downey has been re-elected president of the International Federation of Actors (FIA). Downey has held the position since 2012. Ferney was elected by the federation's international delegates at its 21st Congress in Sao Paulo, Brazil. Downey told delegates the organization would work to advance diversity initiatives and equal opportunity for members.
2016 August Schellenberg Award of Excellence winner named
The imagineNATIVE Film and Media Arts Festival has announced the winner of the 2016 August Schellenberg Award of Excellence, an annual award that recognizes the professional and personal achievement of an indigenous actor. Cree actor and musician Tom Jackson (North of 60, Pride of Lions) will receive this year's award at the imagineNATIVE Film + Media Arts Festival's awards gala on Oct. 22 at the TIFF Bell Lightbox in Toronto. Tantoo Cardinal received the first-ever "Augie" award in 2015. August Schellenberg was this year inducted into the Playback Hall of Fame. 
Calgary International Film Festival short film winners
The Calgary International Film Festival has announced the winners of several shorts competitions. The winner of the  Alberta Spirit Short Film Competition was Sean  Meehan for Lost Face (produced by Joe Media), who also won a $2,500 prize. In the Best of Shorts competition, Toby Bell-Holden's Balcony (U.K.) was awarded best overall, with Alexander Lahl and Volker Schlechts' Broken: The Women's Prison of Hoheneck (Kaputt) (Germany), named best documentary short. In the Youth by Youth Cinema competition, Ben Thomas's Obscura (Canada) won in the animation all ages category, Laura Malatos's Dear (U.S.) won in the silent film all ages category, Celia Jensen's The Secret Life of a Gum Wall (U.S.) won the narrative/live action/documentary ages 7-11 category, Nolan Briggs' The Tea Party (Canada) won the narrative/live action ages 12-15 category and Morgana McKenzie's Ellie won the narrative/lice action ages 16-18 category.
Love Nature hires Anthony Jewitt
Blue Ant Media has appointed former Red Bull Media House exec Anthony Jewitt to the newly created role of director of partnerships for Love Nature, the 4K wildlife and nature SVOD service. Based out of the firm's London, U.K. offices, Jewitt will be tasked with overseeing the digital platform's global SVOD and linear television distribution, excluding North America. Blue Ant International will continue to manage the fledgling network's program sales. Love Nature launched earlier this year as a 4K linear channel and 4K digital platform across 32 countries as part a joint venture between Blue Ant Media and Smithsonian Networks.
CFC names new board of directors member
The Canadian Film Centre has appointed Cheryl Hudson to its board of directors. Hudson is managing partner, strategic philanthropy at Michael Vukets & Associates, where she helps clients plan sustained, high-impact charitable giving. Hudson is also a board of directors member for The Art of Time, Media Voice Generation and Dignitas International.
Rene Jodoin Award winner announced
Independent animator Steven Woloshen will receive the René Jodoin Award for outstanding lifetime achievement in animation at the 2016 Sommets du cinéma d'animation in Montreal on Nov. 26. Woloshen has directed and produced more than 40 animated and experimental films since 1982. His latest work, Casino, a musical short animated film, will premiere at the award ceremony. The award is named in honour of the founder of the National Film Board of Canada's French animation studio and recognizes the work a Canadian animator.
Planet in Focus Green Pitch prize upped to $30K
The Planet in Focus film festival has increased its Green Pitch competition prize to $30,000 in cash and services, from $20,000 last year. The competition sees selected filmmakers pitch their environmental film idea to a panel of judges from the industry, with the winner receiving a prize of services and cash, and an opportunity to screen their finished project at a special screening at next year's festival. New sponsors added this year include Pie in the Sky Studios, Muskoka North Film Studios and Agency 71 Inc. Returning sponsors include Eggplant Picture & Sound, PS Production Services, SIM Digital, The Source Shop,Vistek, Trinity Square Video and William F. White.
With files from Realscreen