CBC commissions one-hour soccer drama
21 Thunder, currently shooting in Montreal, is produced by PMA Productions and Generic Productions.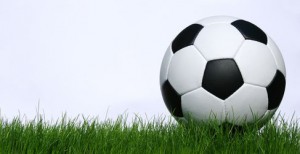 CBC has commissioned a new one-hour soccer drama from Montreal's PMA Productions and Toronto-based Generic Productions.
Production on the eight-episode series, 21 Thunder, began in late August in Montreal and will continue until Nov. 15.
The series, which follows the star players of an under-21 soccer academy in Montreal, is slated to premiere on the CBC in summer 2017.
21 Thunder is executive produced by Kenneth Hirsch (Extraordinary Canadians), industry veteran Michael Levine (Republic of Doyle), Adrian Wills (The Surrogacy Trap), Riley Adams (Crossing the Rubicon: The Journey), and Malcolm MacRury (Republic of Doyle). It was created by Adams, Hirsch and Wills. MacRury also serves as showrunner on the series.
Stephanie Bennett (The Romeo Section) stars in the series, alongside former Scottish footballer Ryan Pierce, RJ Fetherstonhaugh (Wayward Pines), Emmanuel Kabongo (Hemlock Grove), Andres Joseph (The Flash) and Conrad Pla (19-2).