CMPA, AQPM committed to Canadian talent: Mastin
The member organizations met Wednesday to discuss issues facing indie producers, including how to further foster Canadian talent, said CMPA president Reynolds Mastin (pictured).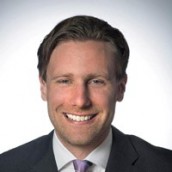 Board members of the Canadian Media Producers Association (CMPA) and the l'Association québecoise de la production médiatique (AQPM) met earlier this week to discuss issues facing indie producers in Canada and left those meetings with a renewed commitment to fostering Canadian talent and promoting 'Brand Canada.'
That's according to CMPA president and CEO Reynolds Mastin, who told Playback Daily that after meeting with the AQPM on Wednesday, there was a sense of common purpose between the organizations.
The meeting between the two member organizations comes on the heels of the launch of Heritage Minister Melanie Joly's Cancon consultations, "Canadian Content in a Digital World." Those consultations, on how to strengthen and promote Canadian content at home and abroad, launched Sept. 13 and will be open until Nov. 25.
In addition to the consultations, the two organizations also discussed the regulation of OTT services, the CRTC group licence renewal hearings and federal tax credit issues.
While the AQPM and CMPA did not solidify the positions they'll present at the consultations with Minister Joly, Mastin said both organizations agreed that the development of Canadian talent is of paramount importance to Canadian content production.
"What was very clear to everyone is that we need to collectively ensure that producers continue to do what they do best, which is to identify and cultivate and develop talent – Canadian talent first and foremost, because we know it's through the development of that talent that great content ultimately gets produced. That's what we're all about," said Mastin.
"We had high-level discussions about how can we further foster the development and cultivation of talent and how can we fully leverage the diversity of talent and diversity of voices that are core to our country."
In August, the CRTC introduced an updated policy framework for Canadian Independent Production Funds (CIPFs), which reduced the number of Canadian certification points required for a production to receive CIPF funding from eight points to six. The decision sparked outrage from many Canadian creative guilds, organizations and members of the industry. For its part, the CMPA came out in favour of the updated framework as a whole. This commitment to fostering Canadian talent, therefore, is an important message for the CMPA to get behind.
"If we are not providing meaningful opportunities for new voices to emerge and to give them the training and the exposure and the experiences that they need to grow as artists then we cannot possibly succeed as an industry. That is always job number one. And that is always the number one focus of producers," stated Mastin.
Mastin said that both organizations also discussed how they can capitalize on Canada's revamped international image.
"We have a prime minister who in the past year has made giant strides in enhancing 'Brand Canada.' We believe we can play and do play a central role in ensuring that that brand resonates, both for Canadians and for international audiences."
While no concrete steps or policy objectives have yet been developed by the organizations, the meeting is an important first step to helping producers "deliver Canada to the world," said Mastin.