19-2 to end after season four
Filming on the new season of the police procedural, produced by Sphere Media Plus and Echo Media, is underway in Montreal.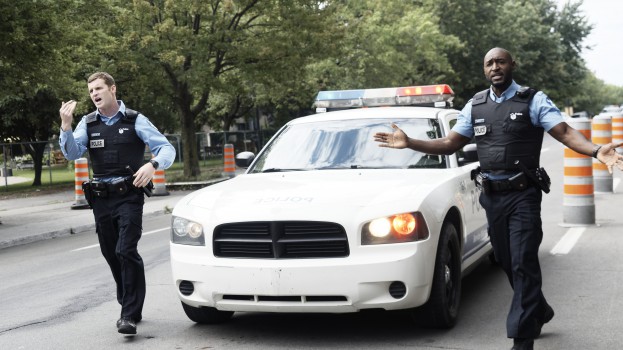 The fourth season of one-hour police procedural 19-2 is to be its last, Bell Media announced Friday.
Produced by Sphère Média Plus and Echo Media in association with Bell Media, filming on the new season (8 x 60-minutes) is currently underway in Montreal.
Shooting is set to wrap in mid-December ahead of a 2017 premiere on Bravo.
The fourth season of the series was greenlit in May, more than one month in advance of the season-three premiere on June 20.
Jackie May (Van Helsing) and Greg Nelson (Saving Hope) are joining the writing room for season four, alongside returning scribes Nikolijne Troubetzkoy (Call Me Fitz), Lynne Kamm (8 Count) and Bruce Smith (Cracked), who also serves as showrunner on the series.
Louis Choquette (This Life, Versailles) and Sturla Gunnarsson (Motive) will also return to direct the fourth season.
Bravo acquired the rights to the French-language drama from Sphère Média Plus and Echo Media in 2013 before putting it into production in September of the same year with Jared Keeso and Adrian Holmes toplining the show. The English-language adaption debuted strongly on Bravo to an average audience of 140,000 (2+).
In April 2014, Bell Media greenlit the series' second season, which went on to win three Canadian Screen Awards in 2015, including the prizes for Best Dramatic Series and Best Direction in a Dramatic Series.