Kirstine Stewart's next move
The former Twitter VP had landed at entertainment media company Diply.
Kirstine Stewart's next move has finally been revealed. The former Twitter executive is joining London, ON-based entertainment and lifestyle media company Diply.
Stewart comes aboard as the company's first chief strategy officer, working to lead expansion efforts with content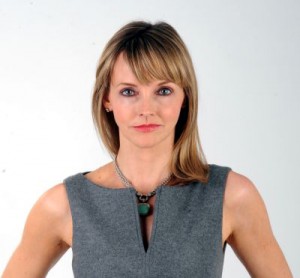 creators and accelerate content and video distribution efforts.
Diply was founded in 2013, and sees more than 34 million monthly visitors in the U.S., according to comScore numbers from the entertainment and lifestyle company. According to its own internal numbers it has more than one billion monthly global content views.
"We are thrilled to have Kirstine onboard," said Taylor Ablitt, co-founder and CEO of Diply in a release. "She is an experienced media leader with a track record of being a transformative player. Kirstine's expertise will drive new growth, raise Diply's profile, and help make us a household name."
Stewart comes to Diply following over three years with Twitter, leaving this summer. She launched the Canadian office of the social media company before moving to the role of North American VP of media partnerships. Stewart also published a career memoir and advice book, Our Turn, last fall.
Describing the journey to finding her next position after Twitter as her "Goldilocks moment," Stewart said in a Medium post on the move this morning that she had serious discussions with TV networks and competing social media platforms before landing at Diply. She said the opportunity to join Diply, which she described as sitting at the intersection between "tech and media," was "more than just right."
From Media in Canada