Federgreen launches Indiecan20K challenge
The winning filmmakers will be mentored by Warren P. Sonoda and Avi Federgreen.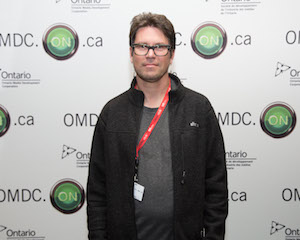 More than two and a half years since the inaugural edition of the IndieCan10K challenge, Avi Federgreen has announced the launch of the program's second edition.
Unveiled at Sudbury's Cinefest Film Festival, the IndieCan20K is now open for applications, with Federgreen looking for two first-time filmmakers, one from Northern Ontario and one from Southern Ontario, to receive mentorship from himself and writer-director Warren P. Sonoda (Trailer Park Boys).
The two winning filmmakers will be announced in December, after which they must complete their debut feature films by Apr. 30, 2018, with the goal of getting them into the 2018 festival circuit. Following a festival run, both films will be released in Canada through Federgreen's Indiecan Entertainment.
The program has introduced two new sponsors, Harold Greenberg Fund (HGF) and Music and Film in Motion (MFM), which will each supply $5,000. HGF's share will go toward the filmmaker from Southern Ontario, while MFM's $5,000 will go toward the Norther Ontario filmmaker's project.
Returning sponsors include William F. White International, Clairmont Camera, Instinct Entertainment, Front Row Insurance, The Rights Company, Brenda Blake LL.B., Raw Sugar PR, Juice Worldwide Inc. and Small Dog Design, which will offer in-kind services. Deluxe Toronto, Parachute, Red Square Motion, The Media Concierge and Caption Easy will also provide post-production services.
The first edition of the program offered mentorship and in-kind services to eight filmmakers, including Geordie Sabbagh (A Sunday Kind of Love), Matt Yim (Basic Human Needs), Melanie Jones (FSM), Cam Patterson (A Desperate Road, formally known as Intersection), Caley MacLennan (Noon Gun), and Danny Thebeau (Owl River Runners).
More details are available at indiecan20k@gmail.com, with the deadline for submissions on Oct. 31, 2016.