History preps Vikings return
The second half of the series' fourth season returns to the channel in a new timeslot.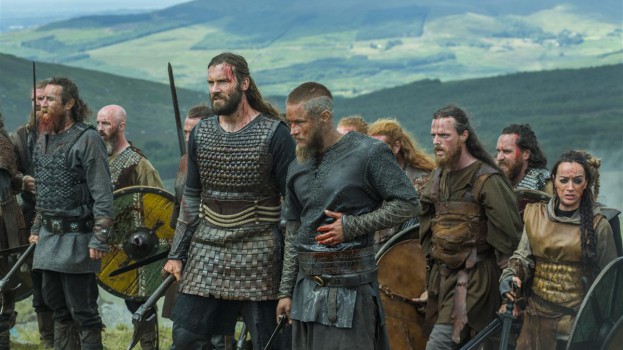 The second half of Vikings season four is returning to Corus Entertainment's History channel this November, with the Canada/Ireland coproduction switching to Wednesday nights and landing in a new timeslot.
Beginning Nov. 30, the series, produced by Take 5 Productions and World 2000, in association with Corus Entertainment, will air at 9 p.m. The first half of season four aired at 10 p.m. on Thursday nights. 

The announcement comes while production on the series' fifth season continues in Ireland.
In total, 7.6 million Canadian viewers (2+) tuned in at some point to the first half of Vikings' fourth season, according to Numeris figures provided by Corus Entertainment.
Two documentaries on the series are also scheduled to premiere this fall, with Real Vikings: Ragnar and His Sons and Real Vikings: Viking Women giving viewers an insight into the historical elements of the story. No release dates have been set for either of the docs, which are both produced by Take 5 Productions, with financial participation from support from the CMF. 
Viking Women is written and directed by Rebecca Snow, while Real Vikings is written and directed by Kenton Vaughan. Both docs are produced by Kenton Vaughan and Susan McGrath and executive produced by John Weber and Gina Vanni.
Executive producers on the main series are Morgan O'Sullivan of World 2000, Sheila Hockin, John Weber of Take 5 Productions, Sherry Marsh, Alan Gasmer and James Flynn.
Outside of Canada, MGM Television distributes the series internationally (excluding Ireland).