The 2016 New Establishment: First Generation Films
From Playback magazine: A focus on IP development, diverse financing and multiple platforms has seen Christina Piovesan's indie film prodco transform into a viable business.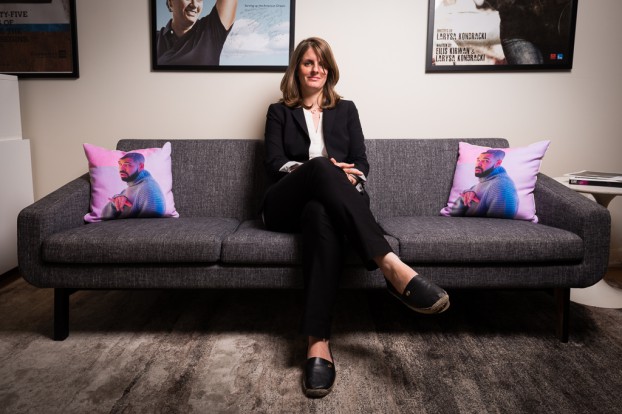 The Yorkville office of First Generation Films is teeming with ideas, a wall of colour-coded Post-it Notes, organized by medium, shedding light on the company's growing slate.
A few years ago the prodco's founder Christina Piovesan was eking out a living as a producer, gradually amassing a slate of films under the FGF banner. Her first film out of the University of Southern California film school was a Korean-language indie. She has since produced a raft of critically acclaimed titles: The Whistleblower, starring Rachel Weisz; Life, starring Robert Pattinson and Dane DeHaan, and Regression, starring Ethan Hawke.
Yet around 2012, Piovesan, a busy mother of three, was feeling professionally unfulfilled. She understood the creativity and mechanics of production but felt ready to now build a business.
"Raising money isn't hard but I need to understand what I'm raising money for and what I want to do with it once I've raised it," she says. "Because I want to build a sustainable business. I don't want to raise money and spend it and then start again at the beginning."
She got down to business in the fall of 2015, launching a TV division and hiring former Super Channel programmer Julie Di Cresce as VP, scripted programming, to head it.
And to ensure she could steer the FGF ship ably, she negotiated, with assistance from her longtime lawyer Ken Dhaliwal, a partner at Dentons, an investment injection from Montreal-based The Phi Group in June this year.
The Post-it filled wall of FGF's central meeting-cum-hangout zone reveals a diverse strategy. The TV division has two projects in motion with the CBC and one with Shaw. At the time of our interview, Piovesan had just returned from a pitch trip to L.A. with Di Cresce to suss out interest in a half-hour office-focused show – created in partnership with screenwriter/comedian Will Smith (Veep) – about the machinations within an imaginary U.N. office of Outer Space Affairs.
This year a short film project with Chloë Sevigny named Kitty (debut, Sundance; screening, Cannes), involved a digital execution via a co-financing deal with Refinery29 in exchange for licensing rights on its site, and part copyright ownership.
Much of the earlier vision for FGF is tied to Piovesan's own life experience. With a Palestinian-Lebanese mother and an Arabic-speaking father, Piovesan grew up in Toronto as a first generation (the name is literal, folks) Canadian with Arabic as her native language and genuinely wanted to tell stories about that experience. Her very first film Amreeka, which she coproduced with Paul Barkin (Alcina Pictures), was a funny story about a Christian-Palestinian woman and her immigration experience in the Land of the Brave. She followed that with Lesser Blessed a coming-of-age film about a First Nations teenager in Canada's isolated North.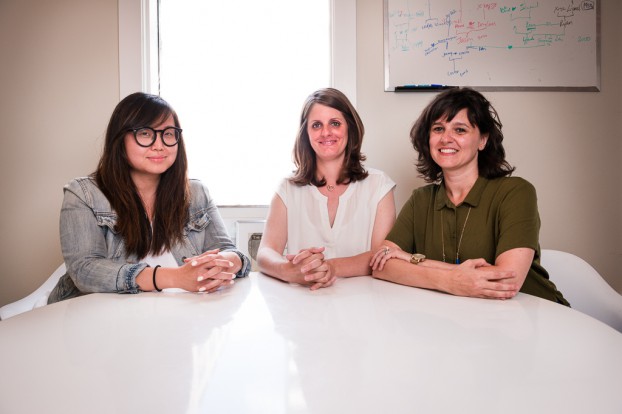 Now that she looks back at FGF's slate, an older Piovesan knows indie film isn't going to be its bread and butter; "Movies make bad business," she says. But what the experience has taught her is the skillset that she, and her growing team, bring to the table today: keen insight into patchwork financing.
Building FGF into a viable business involved brushing up on Piovesan's biz world skills. Around 2012, she started networking in the circles of her tech-entrepreneur brother, Ron Piovesan, and her litigator sister, Carole. The push for TV came largely from Aver Media Finance's Peter Sussman, who as a casual advisor, prodded FGF towards the medium.
With Di Cresce spearheading TV and Jennifer Shin on features, Piovesan says "everybody here is in the service of development, so it's all about finding and generating IP." To build your own business you need to build your own IP, lots of it."
Goals include bringing on a CFO and growing the commercial side of FGF's IP to areas like merchandizing. Piovesan imagines a staff of 15, a defined digital strategy and a TV department servicing global buyers.
A fellow producer once told her, "Either you're a producer and you can have a great career or you're a business person and you can have a business."
There's no confusion about that in Piovesan's mind.
This article originally appeared in Playback's Fall 2016 issue.