Heritage launches Cancon consultations
The industry and public consultations "Canadian Content in a Digital World," first announced in April, are now underway.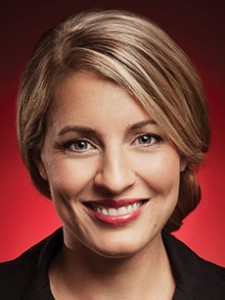 The Department of Canadian Heritage has officially launched its Cancon consultations.
In April, the department announced its intention to consult the industry and public on how to best strengthen the creation and discovery of Canadian content. It first launched a public online questionnaire on Apr. 23, which was open for four weeks, asking Canadians to answer questions on content discoverability.
According to Canadian Heritage, the department received more than 10,000 submissions during the pre-consultation period. Minister of Canadian Heritage Melanie Jolie also met with Canadian creators over the course of the summer and asked for feedback from her 12-member advisory board, which was announced in June.
Today, Heritage launched the official consultations, "Canadian Content in a Digital World." Based on the feedback received during the pre-consultation period, this next phase will be guided by a three-principle mandate, according to a Heritage release: focusing on citizens and creators, reflecting Canadian identities and promoting sound democracy, and catalyzing social and economic innovation.
Canadians are once again invited to provide feedback on how to strengthen Canada's creative economy, this time through the department's website and through social media (#digicancon).
The Minister will also host a series of in-person discussions across the country, beginning in Vancouver on Sept. 26. The consultations will be open until Nov. 25.
The announcement comes at a time when the Liberal government has come under pressure to support Canadian content and its creators, following the CRTC's recent changes to production funding framework for Certified Independent Production Funds (CIPFs).
In a statement released today (Sept. 13), the Alliance of Canadian Cinema, Television and Radio Artists (ACTRA) stated it is eager to participate in the consultations. "While some argue for de-regulation and a diminished government role, we know that approach would leave Canadians awash in a flood of Hollywood content. Canada's creative economy won't thrive unless government takes a leading role promoting Canada's creative talent," said ACTRA National president Ferne Downey.
The Canadian Media Producers Association also announced it will participate in the consultations and that it would host town-hall-style meets for its members, as well as launching three internal task forces focusing on Canadian content, regulatory policy and international cooperation and export promotion.
"This review represents an unprecedented opportunity to develop policies that will support content creators and set our industry up for success for years to come," said CMPA president and CEO Reynolds Mastin in a statement. "We look forward to playing a constructive role in the government's process, and strongly support efforts to link the vitality of our country's cultural sector with economic growth that benefits all."