Bell Media's Gusto to start production on 10 originals
Fish the Dish (pictured) will return to the food and lifestyle channel for a second season and be joined by a slew of new series and specials.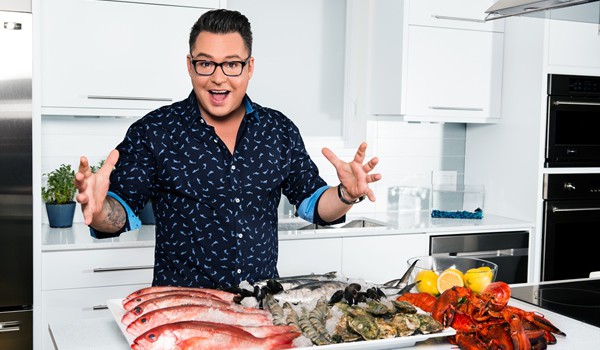 Bell Media has announced a raft of new titles for its food and lifestyle channel, Gusto.
Gusto Worldwide Media will produce nine series and specials for the channel, while Bell Media In-House Productions will produce The Search for Canada's Next Designer, a design competition series hosted by Tommy Smythe.
Production on The Search (6 x 30 minutes) has begun in Toronto. The series is made in collaboration with IKEA, and will see one interior designer win a contract with the home-furnishing giant. The series is executive produced by Michelle Crespi and John Simpson is co-executive producer.
Gusto Worldwide Media will produce two new series The Urban Vegetarian (15 x 30 minutes) and The Latin Kitchen (15 x 30 minutes), along with four holiday specials Spencer and Robert's Game Day Buffet (1 x 60 minutes), One World Kitchen Bakes the Holidays (1 x 60 minutes), One World Kitchen: Our Favorite Holiday Recipes (1 x 60 minutes), and Watts Up for the Holidays: Spencer's Ultimate Christmas Recipes (1 x 60 minutes).
All of the productions, which are created by Chris Knight, will shoot in Ottawa this year. Production executive on the series is Robin Johnston.
In addition to the newly announced series, Gusto has also confirmed renewal for three of its food series, A is for Apple, Fish the Dish and One World Kitchen, with production on Fish and One World currently underway in Ottawa. 

All of the programming will air on Gusto in 2016/2017.
Gusto, which Bell Media acquired earlier this year, recently took over the M3 channel on the dial.
Photo: Katia Pershin