TIFF '16: Distributors assess the market
Films for rabid fans, smart indie writing and wide commercial releases: Canadian distributors discuss what they're still hunting for in Toronto.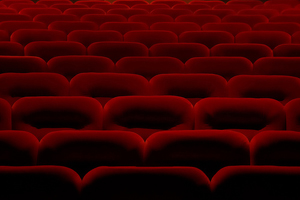 By Jordan Pinto and Regan Reid
As was the case this time last year, the Toronto International Film Festival market has started slowly. While there have been a few big U.S. sales, including Participant Media and Bleecker Street's acquisition of Breathe, from director Andy Serkis, as well as the Netflix purchase of Jonathan Demme's Justin Timberlake + The Tennessee Kids doc, buyers seem to be erring on the side of caution. On the Canadian film front, Nathan Morlando's Mean Dreams was recently picked up Vertical Entertainment for U.S. release. 
Playback spoke with Canadian film distributors about their sense of the market this year and what they're still looking for in Toronto.
Christina Kubacki, senior director, acquisitions, eOne Films Canada
What are you looking for at the festival?
We are evaluating both finished films and pre-buys during the festival. As always, our focus is on wide, commercial releases, but we also look for opportunities with more specialized films that can be targeted to a very specific audience, like for instance, the older audience that we are seeing come out to theatres.
What's your sense of the market?
Buyers are being cautious heading into the market, but there is usually a title or two that heats up and gets things moving.
Do you anticipate any big sales? Or do you think TIFF is better suited as warm-up market for some of the other festivals later on?
We are not anticipating huge Canadian sales – many of the exciting titles already have distribution homes here – but we're tracking the U.S. sales on a number of titles that we already own, and I'm sure all of the Canadian distributors will be filling out their slates with some singles and doubles. I suspect that the deal-making will pick up [this week], once buyers have had a chance to screen their priority titles.
TIFF is second to no market when it comes to finished films, but we do anticipate more pre-buy opportunities at a market like AFM [American Film Market], as it can be challenging to get films packaged over the summer.
Michael Robson, SVP, acquisitions and new business development, D Films
What are you looking for at the festival?
Both finished films and potential pre-buys. We're also looking to develop long-term strategic partnerships with international content creators and U.S. distributors.
What's your sense of the market?
So far so good: a lot of the bigger titles and prestigious titles are not available for Canada, but there are still many opportunities out there.
Do you anticipate any big sales? 
There is always one or two big sales (Sept. 8th's  Focus buy with [Paul Thomas Anderson] and [Daniel Day Lewis] for example). TIFF has always been a good launch pad for awards season for films that already have distribution, but there always a few diamonds that surprise everyone.
Michael Paszt, managing partner, Raven Banner/Northern Banner
What are you looking for at the festival?
Films that are unique, director-driven with a bit of a bite that fit either Raven Banner or Northern Banner. We think the films that we have in fest really fit that criteria.
What's your sense of the market?
We feel it's still quite positive given there's some healthy competition that's levelled the field somewhat. We're working with Mubi for example on The Happiest Day In The Life of Olli Maki and they're great. They're passionate about film and are not afraid to get their hands dirty promoting here at the fest. In Canada, horror fans are as loyal as ever – a horror fan is 10 times more loyal than any other film fanbase. Arthouse fans are loyal too, but not nearly as rabid.
Do you anticipate any big sales? 
There are quite few gems in the fest available. We're circling at least five films here at the fest. A lot of the big deals have already done at Sundance (i.e: Birth of a Nation), but if the content is having its world premiere and has a strong-enough hook then things will definitely heat up.
For us, TIFF is a fantastic place to launch your sales and festival run for a film. For sales, you can slide right into AFM and then the other trade shows. Then you can take a film on a full run on the festival circuit. We've had films launch at TIFF and then go on play well over 30 film festivals worldwide.
David Miller, president, A71 Productions
What are you looking for at the festival?
Smart indie storytelling, really. That's what the market has going for at the moment. Obviously, not all the Canadian films have distributors right now, so we'll be looking at those, as well as strong, cast-driven international films. We already have a pretty busy slate for the upcoming year, but we're looking to fill a few holes.
What's your sense of the market?
I think if you're buying for Canada, it's a tough market right now. We don't have the output deals of some of the bigger distributors, and [Canada] basically has two broadcasters buying content right now. So we've built relationships to get films in theatres, but it's hard to sell films right now aside from the digital platforms. I think it's difficult overall.
Do you anticipate any big sales? 
I think it's really hard to predict anything at TIFF. But for right now, I think you're seeing people looking at content that is maybe carried over from another market, and then everyone reconvenes later at AFM.