The 2016 New Establishment: Aircraft Pictures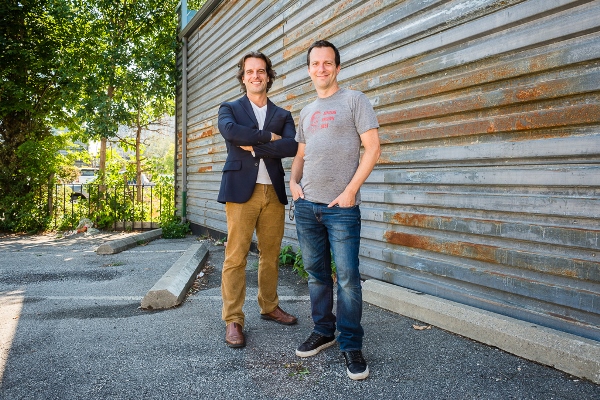 From Playback magazine: Aircraft has made the leap from single-project focus to multi-project slate, learning how to juggle business, creative and partnerships in the process.
Aircraft Pictures' line on the 2016 Playback Indie List definitely garnered a double take.
Did those guys really go from under $1 million in total spend in 2014 to almost $15 million in 2015?
Yes, thanks to a development-intense 18 months from mid-2013 to the end of 2014, the Toronto-based prodco saw two high-profile TV projects greenlit and produced for Canadian broadcasters, as well as a long-gestating animated feature pushed through the final development stages.
Those projects include half-hour comedy series Raising Expectations for Family Channel, Bruno & Boots: Go Jump in the Pool for YTV and Irish-Luxembourgian-Canadian feature The Breadwinner, which has had so much buzz, it attracted Angelina Jolie-Pitt as an executive producer in 2015. Critically, this activity has also generated momentum: two more Bruno & Boots MOWs have been greenlit by YTV and are in production now, as well as the company's second animated TV series, which is currently in development with Teletoon.
Company co-presidents Anthony Leo and Andrew Rosen say the past four years have taught them that balancing development and production is critical in achieving the company's long-term objectives.
"It's easy to jump into production and forget that you're developing other stories or projects. Then production ends and the work you've been developing isn't as advanced as it could have been at that point. Now we're very conscious of those peaks and valleys," Leo tells Playback.
To lessen the load, Aircraft recently brought on Philip Svoboda as VP of corporate affairs, and now delegate the more minute production tasks, as Rosen and Leo focus on exec-producing and business-building.
Another piece of the puzzle was its U.S. expansion, with Aircraft establishing a Los Angeles office two years ago. Initially opened to help finance and package projects that were already underway in Canada, as well as to bolser Aircraft's network of buyers, talent, broadcasters and distributors in L.A., the new office has also come to serve as a project-development base for non-Canadian projects.
One such project is Kimberly Jenkins Has a Problem, a scripted comedy series created by Canadian writer Mark Steinberg. The project is currently being packaged and pitched to U.S. streaming services and broadcasters with Lee Aronsohn, co-creator of Two and a Half Men and executive producer on The Big Bang Theory, attached as the lead director.
There are currently four projects in various stages of development at the L.A. office, according to Leo, who is primarily based there. Rosen, meanwhile, holds fort at Aircraft's Toronto office.
"We always really admired what John Morayniss and Noreen Halpern had done at Blueprint Entertainment, as far as creating a company that could take advantage of opportunities on both sides of the border," says Rosen.
"It's been a mental shift," says Leo, "because as a Canadian producer you've always got your Cancon hat on. The L.A. office has allowed us to step outside the comfort zone and try to go for a project whether it fits the Cancon definition or not."
Nowhere is the duo's international ambition more evident than on The Breadwinner, slated for a 2017 release. Aircraft first optioned the rights to the children's novel in 2009, developing it initially as a live-action feature. But Rosen and Leo felt they could tap into a larger audience via feature animation, enlisting Ireland's Cartoon Saloon, Luxembourg's Melusine Productions, Angelina Jolie Pitt's Jolie Pas Productions and Toronto's Guru Studio, as well as working with L.A.'s Creative Artists Agency to complete its financing.
Rosen says the experience of producing The Breadwinner has been complex, but rewarding. "It's validating when people of such high creative calibre basically jumped to get on board," he says. "It's probably set a record for us, in terms of a project with the most number of pieces of financing involved."
This article originally appeared in Playback's Fall 2016 issue.