Frappier, Ouichou win CMPA Feature Film Producer awards
Two Lovers and a Bear producer Roger Frappier (pictured) used his platform to call for greater support for films by women.
Roger Frappier and Hany Ouichou are the recipients of the Canadian Media Producers Association 2016 Feature Film Producer Awards. The awards were handed out Thursday (Sept. 8) as part of the opening of the Toronto International Film Festival.
Frappier, who in his more than 30-year career has produced such films as The Decline of the American Empire and The Grand Seduction, took home the Established Producer Award, along with its $10,000 prize. Frappier produced Kim Nguyen's Two Lovers and a Bear, which premiered at Cannes in the Directors' Fortnight section and which will screen as a special presentation at the Toronto International Film Festival.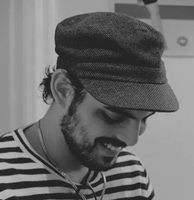 Ouichou (pictured left) is the inaugural recipient of the CMPA's Emerging Producer Award and its $5,000 prize. The president of Montreal-based prodco Art & Essai has four films in the festival including Those Who Make Revolution Half Way Only Dig Their Own Graves, which is competing in TIFF's Platform program.
When discussing his win with Playback Daily, Ouichou said, "It gives me the courage to continue, because I find it so hard sometimes."
Of the 183-minute Those Who Make Revolution, Ouichou said many told him it was an impossible film to make. "We had all the odds against us – financially, artistically – and the directors were very ambitious. I think you can see that in the film," he said. "It's a 180-page script; it's a large scale film made on a very small budget. I had to take risks, and put $100,000 from my own pocket."
For Frappier, the award is a recognition of the hard work producers do. "Coming from my peers, I really appreciate it. We have a tough job," he said. "When I started producing 30 some years ago, it was easier than now. There's more and more people, but the capacity to produce [has] not grown at the same level. So, we have to cut the pie in smaller pieces. We have to do more with less."
Frappier used his time at the podium to not only ask for greater government support of Canada's cultural industries, but to also put a spotlight on the disparity between male and female directors in Canada.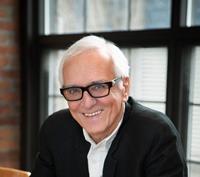 "In my experience, it's been tougher to put women's projects together and I sincerely hope that will be changing," he said. "I hope that next year we can overturn the percentage – let's have 70% of movies directed by women and 30% directed by men," he said to loud applause.
In an interview with Playback Daily, Frappier gave the example of the 2008 film Borderline, which he produced and which was directed by Lyne Charlebois and written by Marie-Sissi Labreche. "It was refused three times by Telefilm and by SODEC. I had to take my envelope at the time to produce it," he said. "It's a fantastic movie, and all the time I have more difficulties [putting together projects by women] and I think this has to change. It absolutely has to change.
"I'm tired of always the same vision on the screen. I'm not learning anything new. Women, they have a different vision, they have a different sensibility, they have a different way of writing and telling the story and we need that," he added.
The award winners were selected from a shortlist of eight nominees by a jury chaired by last year's CMPA Feature Film Producer Award winner, Robert Lantos. The selection jury members were actor  Tantoo Cardinal, director  Maxime Giroux, and producers  Aeschylus Poulos and Julia Rosenberg.
With files from Jordan Pinto