CBC to air The Secret Path special from Gord Downie
The film, produced by eOne and Antica Productions, was written and directed by Downie and tells the story of a First Nations boy who died fleeing from a residential school.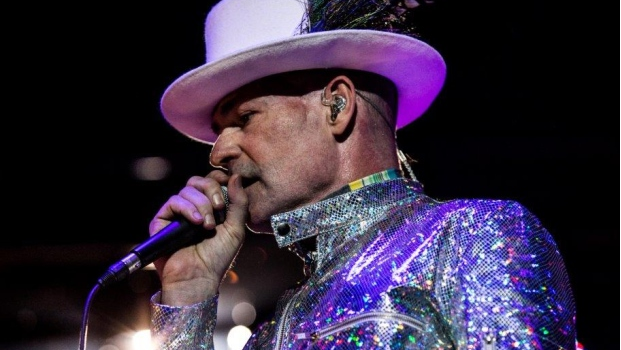 The CBC has once again partnered with Tragically Hip frontman Gord Downie.
Just a few weeks after airing The Tragically Hip: A National Celebration, the livecast of the beloved band's last collective tour stop – which 11.7 million Canadians watched at one point or another throughout the broadcast – the CBC has announced it will air a new animated film project from Downie.
The Secret Path, produced by eOne and Antica Productions, is inspired by the 10-song album Downie recorded with producers Kevin Drew and Dave Hamelin, as well as an 88-page graphic novel illustrated by Jeff Lemire, both of the same name.
The animated film, album and graphic novel all tell the story of Chanie Wenjack, a 12 year-old boy who froze to death 50 years ago after fleeing the Cecilia Jeffrey Indian Residential School near Kenora, Ont.
The CBC will air The Secret Path special on Oct. 23 at 9 p.m. on the fiftieth anniversary of the day Wenjack's body was discovered.
The film was created, written, and directed by Downie, composed by Downie with Kevin Drew and Dave Hamelin and illustrated by Lemire. It is executive produced by Mike Downie, Patrick Downie, Gord Downie, and Sarah Polley.
It is produced by Entertainment One and Antica Productions Ltd., in association with CBC, and with the participation of the Canada Media Fund and the Canadian Film or Video Production Tax Credit. Jocelyn Hamilton is executive producer for eOne Television and Stuart Coxe is executive producer for Antica Productions. Justin Stephenson is director of animation.
The Secret Path is the latest production for CBC from Antica and eOne. The companies, which signed a first-look deal in 2013, have also produced Becoming Canadian for the pubcaster. The six-part half-hour series, which tells the story of the approximately 250,000 people who will take the Oath of Citizenship in 2017, is part of the CBC's Canada 150 programming.
Photo Credit: David Bastedo/Mike Homer