Telefilm confirms feature film diversity goal
The agency says it has committed to building a more representative feature film portfolio by 2020.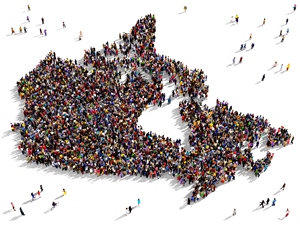 Telefilm Canada has announced a new commitment to diversity in Canadian feature films.
The federal agency today announced a goal to build, by 2020, a more representative feature film portfolio that "better reflects gender, diversity and Canada's Indigenous communities."
To help achieve this goal and "lasting solutions," Telefilm will establish a working group with the Canadian Media Producers Association (CMPA) and Association québécoise de la production médiatique (AQPM).
No further details were given on the working group or Telefilm's goal.
Diversity has been one of the entertainment industry's highest-profile topics in 2016, starting in the New Year when consumers and industry stakeholders alike called foul on the Oscars for lacking diversity in its nominations. Since then, Canadian companies have been both openly grappling with, and attempting to solve, the question of how to make entertainment a more welcoming place for all. This spring, the CMF and Telefilm issued a joint statement pledging to better address gender diversity in the industry and broadcasters too, such as the CBC, have committed to making strides in that area. Overall diversity has so far been a secondary conversation, but rising in importance in Canada as the topic gain global attention and momentum, as Telefilm's annoucement today indicates.
Image via Shutterstock