Column: Are your film festival plans immigration-friendly?
As TIFF gets underway, immigration lawyer Lorraine P. D'Alessio discusses business visitor visa requirements for foreign guests attending TIFF or similar film fests in foreign countries.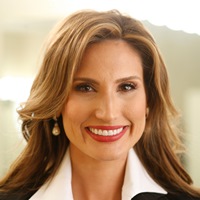 By Lorraine P. D'Alessio, Esq.
As it does every year at this time, the industry's attention once again shifts to Toronto for the city's renowned international film festival. Few festivals can match TIFF for its sheer concentration of star power, deal-making and critical influence, and the gathering has firmly put Toronto on the map as a global film hub. But while all that creative energy in the air can be intoxicating, there's a few practical legal concerns to account for when inviting foreign visitors to join the festivities and forge connections with Canadian partners.
It's key to remember that TIFF (and other festivals like it) is as much an industry conference as it is a public-facing event – a gathering where professionals convene to discuss current trends, share insights from the trenches, and hunt for new business. As a result, foreign visitors to the festival who come for these purposes are subject to certain provisions in Canada's visa laws. For an everyday film fan hoping to catch a few screenings, a standard tourist visa will probably do the trick. But if you're a Canadian organization that regularly invites foreigners to TIFF to talk shop (say, to discuss an overseas distribution deal), your guests may need to (or have needed to) apply for what's known as a business visitor visa.
"A business visitor is someone who comes to Canada to engage in business activities on a temporary basis, but who doesn't plan to permanently become part of the Canadian labor market," explains Sheetal Nanda, immigration and entertainment lawyer and Canadian of Counsel at D'Alessio Law Group. Such activities can include attending "meetings, conferences, [or] conventions," along with "looking for ways to grow your business" and "advancing your business relationships" – all of which clearly align with the types of discussions for which film festivals are known.
For this reason, Canadian companies planning to host foreign business travelers for the fest must do their part to ensure their visitors gain entry. Beyond simply informing your guests of the visa requirements well in advance, the most important thing you can do is to extend a letter of invitation to any potential business partners coming from abroad. This document will become a key component of their application for entry. Your guests, meanwhile, must prove that their main source of employment lies outside Canada, that they have enough money to fund both their stay and the trip back home, and a few other key criteria.
Not everyone falls under these guidelines – U.S. citizens, for instance, don't require a visa to enter Canada for any reason. An event with this kind of global profile, however, pulls in people from places as disparate as India, Argentina and Russia and all will need business visitor status in order to fully participate.
Of course, some of TIFF's most productive outcomes occur long after the reporters head home and the red carpet gets rolled up. The festival is a vital incubator for yet-to-be-made productions, as writers, directors and actors link up to find talent for their projects.
"Being able to meet face to face at the festival, even for a short time, means that people can look for that intuitive chemistry which might spark a strong creative relationship," explains British actor Orion Lee, whose film X+Y premiered at TIFF in 2014.
"TIFF attracts content, filmmakers and buyers of the highest level," notes Lila Janakievski, managing director of Greyelle Finance Company, an L.A.-based production financing firm. As such, Janakievski says TIFF is one of the most promising settings for film investors to do their research and not surprisingly, this swirl of activity results in dozens of collaborations each year. Many of these end up as transnational coproductions, especially between Canadian and U.S. partners, which are subject to immigration policies in both countries.
For example, Canadian cast and crew intending to travel into the U.S. for filming must first receive proper authorization through pathways like the O-1 and O-2 visas. Otherwise, they risk getting turned away at the border altogether, sacrificing valuable time that could be spent on set. In some cases, attempting to enter the U.S. on an incorrect visa can even get you barred from entry for as long as a decade (or for life, in the absolute worst-case scenario), all at the discretion of the officer in charge.
To avoid getting shut out of the U.S. altogether, make sure you go through the proper channels when planning a coproduction. An American business partner can serve as the petitioner in these cases, extending an offer of work to a critical cast or crew member that becomes the basis for your visa application. Once a visa is in place, all key players in the project can travel back and forth across the border without any hassle.
TIFF offers a remarkable venue for forging professional relationships that could catapult your career to a new level. Don't let immigration issues derail these opportunities. Some basic due diligence on your part will give your foreign guests and collaborators all the support they need to stop worrying about visas, and start focusing their energy on where it belongs – creating the art itself.
Lorraine P. D'Alessio will  be in Toronto doing a seminar on this subject Tuesday, Sept. 13 at 12:30 p.m. at the John Candy Box Theatre at The Second City (99 Blue Jays Way). She will be available after the seminar for free consultations.