Whites app-ifies production and equipment services
Dark Matter will be the first TV series to use the digitized service, which seeks to consolidate documentation and services.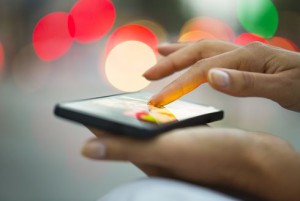 There are literally apps for the minutiae of almost anything in daily life nowadays: dating, eating, cleaning, walking, whatever. But William F. White has released an app that it thinks will genuinely make a difference in its customers' day-to-day business life.
The new WFW-branded app, designed by Canadian tech firm Croogloo and which the company calls a "first market mover" in Canada, is designed to consolidate all production documentation – daily crew schedules, call-sheets, scripts, etc. – and send it out through a central distribution feed. 
It will also allow customers to plan, review and order Whites' production equipment in a more direct, expedient fashion. Whites' chairman and CEO Paul Bronfman also noted in a statement to Playback that the app is designed to help make production a little bit more sustainable, by moving paper-based processes into the digital realm. The move fits into what is possibly a nascent sustainability movement in Canadian production, with the Vancouver International Film Festival recently announcing a new Sustainability Forum as part of its program, and a commitment in BC from The X-Files to be greener in its execution.
The tool, says Bronfman, advances his company's goal to continually strive to "efficiently provide production tools and solutions designed to deliver increased accessibility and convenience for clients and crew."
Prodigy Pictures' Dark Matter, which was recently renewed for a third season by U.S. channel Syfy, will be the first long-format production to use the app, which will be available for download this fall.
Image via Shutterstock