Bell Media sets up Gusto in M3′s old home
MuchMoreMusic is no more, as Bell Media moves forward with its newly acquired Gusto lifestyle brand.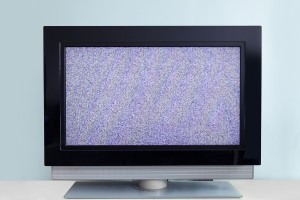 After 18 years and numerous identity changes, Bell Media's M3 has silently been pulled from the air, replaced with a sexier new tenant.
It has been replaced online and on TV by food channel Gusto, which was acquired by Bell Media earlier this year. The company has said Gusto, previously an indie channel, will be a food-focused lifestyle brand, covering a variety of topics. The change, announced only via a splash page on M3′s old website, took effect Sept. 1.
MuchMoreMusic was launched by CHUM in pre-digital-revolution 1998, aiming to attract an older audience than its existing MuchMusic channel.
It was rebranded again as MuchMore in 2009 in the sale of CHUM assets to CTVglobemedia, and then again in 2013 (under new owner Bell Media) as M3, a moniker that harkened back to its original identity.
Although traditional music TV channels have struggled in the last decade as the industry has undergone a radical evolution, music videos themselves are undergoing what some are calling a renaissance online, taking associated revenue with them. Like MTV stateside, however, MuchMusic has events and a strong brand presence to attract advertisers, a benefit that M3 did not enjoy to the same degree.
M3 made $12.1 million in ad revenue in 2015, according to numbers from the CRTC. That was down 3.1% from the previous year. The channel had 5.8 million subscribers in 2015, also down 3.5% from 2014.
The most popular shows that had been airing on M3 have been divvied among Bell Media's other properties. Pretty Little Liars moves to Bravo, Below Deck and Younger go to E! and M3 Musicgoes to Much.
From Media in Canada