Deals: PNP, Gearshift, Elevation, Blue Ice Docs
Canadian distributors get their A games on for fall with a raft of acquisition announcements.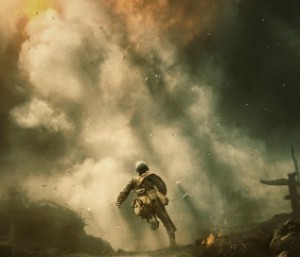 Northern Banner
Raven Banner specialty label Northern Banner has acquired the Canadian rights to Finnish boxing drama The Happiest Day In The Life of Olli Mäki and Spanish mystery feature Mimosas. Both films are set to make their North American premieres at TIFF '16. Northern Banner previously announced its pickup of writer/director Kevan Funk's Hello Destroyer.
PNP
Vancouver-based indie distributor Pacific Northwest Pictures has acquired all Canadian rights to the ballet documentary Dancer. Produced by Gabrielle Tana (Philomena) and directed by Steven Cantor (loudQUIETloud: A Film About the Pixies), the film charts the career of ballet prodigy Sergei Polunin. The deal for the film was negotiated between PNP and West End Films, which is handling international sales. Dancer is set to open in Cineplex theatres on Nov. 18.
Gearshift Films
Gearshift Films has announced its latest project, a Canada/U.S. co-venture entitled All The Rage. The feature is based on a short story by Margaret Atwood (Hairball), for which writer/producer Shannon Beaty optioned the rights. The story originally appeared in the The New Yorker under the name Kat. Canadian filmmaker Carl Bessai is attached to direct from the screenplay, which was penned by Beaty. Producer Tony Notargiacomo (Dallas Buyers Club) and Robert Lawrence (Die Hard with a Vengeance) have also been announced as producer and executive producer, respectively. The film tells the story of a career-driven woman in her 30s, whose life spirals out of control when her new husband convinces her to leave her job at an alternative fashion magazine and join his publishing corporation. The film is currently in the financing stage, though production is slated to begin in Toronto and Berlin in spring 2017.
Elevation Pictures
Elevation Pictures this week unveiled three of its fall-release acquisitions, Mel Gibson's Hacksaw Ridge, Stephen Gaghan's Gold and Barry Jenkins' Moonlight all scheduled for release before year's end. Starring Matthew McConaughey, Gold tells the story of two men who venture into the Indonesian jungle in search of gold. The film is set for Canadian release on Dec. 25. Meanwhile, war story Hacksaw Ridge is scheduled for release on Nov. 4, while Moonlight will be released on Oct. 28.
LevelFILM
Toronto-based distributor LevelFILM has acquired the Canadian rights to the dark comedy Moments of Clarity. Written by Kristin Wallace and Christian Lloyd and directed by Stev Elam, the feature tells the story of a repressed agoraphobic's daughter and a hardened pastor's daughter. The feature is produced by David J. Phillips and Kristin Wallace.
Blue Ice Docs
Blue Ice Docs has picked up the Canadian rights to Steve James' documentary Abacus: Small Enough to Jail ahead of its upcoming world premiere at TIFF '16. The film looks at the family-run Manhattan bank Abacus, which was the only financial institution to be criminally indicted in the aftermath of the 2008 financial crash. The deal, which also saw Blue Ice take an equity share in the doc, was struck between Julie Goldman of Motto Pictures out of New York and Robin Smith of Blue Ice Docs.