Bristow Global Media expands into live events
The Toronto-based prodco has launched a new division, to be led by Claire Adams (pictured), to facilitate the partnership with music marketing agency ENT!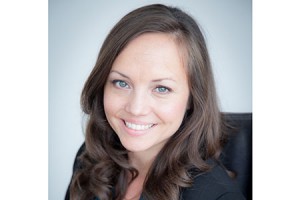 Bristow Global Media (BGM) is branching into a new territory, inking a partnership with music marketing agency ENT! Marketing that will see the companies collaborate to produce live music events.
To facilitate the expansion, BGM has launched a new division, BGM Live, which will be led by its current head of content, Claire Adams, who joined in June 2014.
The strategic partnership aims to leverage the content-creation experience of Toronto-based BGM with ENT!'s expertise in connecting brands and their audiences through live events.
Through the partnership, BGM and ENT! will produce branded live events, which include an upcoming tribute concert to The Tragically Hip on Sept. 9 in London, ON. In addition, the pair will collaborate on a string of outdoor live events during Country Music Week, which runs from Sept. 8 to 11. Prior to formalizing the deal, BGM and ENT! coproduced Google Play Live at the 2016 JUNO Awards earlier this year.
Bristow Global Media, headed up president and CEO Julie Bristow, has a successful track record in the branded content space, with brands such as Korea's LG joining its reality series Hockey Wives for the show's second season and Walmart integrating into Pressure Cooker, which BGM produced.
BGM recently produced 10-part hour-long drama Canada: The Story of Us for CBC, which will air as part of CBC's Canada 150 programming lineup in 2017.