CRTC's CIPF points change sparks controversy
The CRTC's recent decision to reduce the number of points required for Canadian certification of indie-fund projects has both supporters and detractors.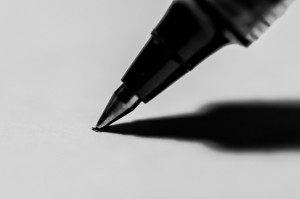 When the CRTC released its updates to the Canadian Independent Production Fund policy framework on Thursday (Aug. 25), the word "flexibility" was sprinkled throughout, used to explain the reasoning behind just about every change. The new CIPF framework, the document stated, would provide the production sector "flexibility" to produce content for multiple platforms, to collaborate with international partners from countries not included under a treaty, and to attract and hire foreign actors and creators to Canadian productions for greater saleability.
Reactions to the report have been wide-ranging, with bodies such as the Canadian Media Producers Association (CMPA) and some funds coming out in favour of the overall changes, and other stakeholders, such as creative-focused unions and guilds, expressing alarm and calling for a review of the policy change.
The change garnering the most attention is the reduction in the number of Canadian certification points required for a production to receive CIPF funding from eight to six. To explain its decision, the CRTC wrote, "A reduced requirement of at least six points could also facilitate the hiring by production companies of non-Canadian actors or creators, who may increase a project's attractiveness and visibility in international markets."
The CMPA, for its part, reiterated the CRTC's expressed point of view, releasing a statement that said the "updated policy will allow producers more flexibility to innovate and develop diverse content for the full range of viewing platforms used by Canadian audiences today."
Affected unions and guilds, on the other hand, argue that the change puts Canadian jobs in jeopardy, with the Writers Guild of Canada calling it an "attack on Canadian creators," a sentiment echoed by ACTRA and the DGC. The bodies are calling for a review of the new policy.
The CRTC stated in its decision that the change will align CIPF funding requirements with those already set in place by the Canadian Audio-Visual Certification Office (CAVCO) and Canadian tax credit guidelines, which recognize six-point productions as Canadian.
Key funds, such as Shaw Rocket and Rogers, also publicly supported the change. Agnes Augustin, president and CEO of the Shaw Rocket Fund, said in an interview with Playback Daily that she agrees with the need for more flexibility in the system.
"We've always supported the change to the content points, not because we don't finance 10 out of 10 productions – we certainly do and we've had a lot of successful 10 out of 10 productions – but we do see that there is a need for some flexibility, especially in the kids world," she said. "Today we are seeing an even greater need for global partnerships to produce high quality children's content."
Ultimately, individual independent production funds, of which there are 13, have the final say on the matter and can finance the projects of their choosing – whether those be 10 out of 10 productions, six out of 10 or somewhere in between. They also represent only one source of production funding – in some cases a very small portion of the funding available to producers – and therefore might not factor too heavily into a project's overall financing package, a viewpoint expressed by Muse Entertainment CEO Michael Prupas.
"I don't know truly that we are going to be driving our production decisions based on the monies that are available in these funds. Realistically, if we get $250,000 on a $10 million project, or a $20 million project, from one of these funds we'd consider ourselves to be doing quite well," said Prupas, whose prodco coproduced 2012′s two-season Bomb Girls and the three-season Durham County, created by Janis Lundman, Adrienne Mitchell and Laurie Finstad Knizhnik. This week, Muse, its frequent partner Back Alley Entertainment and CBC announced the commission of Bellevue, which was created by Jane Maggs and Durham County's Mitchell and will star Manitoba-born, Hollywood-raised Anna Paquin.
"When you do the math, you realize that [these funds] represent a very small, small percentage of our budgets" he continued. "As such, this decision in and of itself is not going to change the way we package our shows or try to put things together."
The largest source of TV production funding, the Canada Media Fund (CMF), is not a CIPF and still generally requires 10 out of 10 Canadian certification points to receive funding ("or the maximum number of points appropriate to the project"). There are exceptions, of course, including for format buys, animation, documentaries shot outside of Canada, and some audiovisual treaty coproductions. As for Telefilm, the change only applies to its Talent Fund, launched in 2013 and funded via private donations, and not its overall program. Comparatively, some of Canada's most influential CIPFs fund only a fraction of what the former two bodies do: the Shaw Rocket Fund in 2015 allotted $17 million over 55 projects, while the Harold Greenberg Fund in 2015 funded 156 productions with $5.5 million. (In 2015, the CMF allotted $371.7 million across its two streams.) All funds are affected by declines in broadcaster/BDU revenues, which in turn have been affected to various degrees by changing viewer habits.
But while many support an increase in flexibility with regards to how points count toward funding eligibility, some, such as CMF CEO and president Valerie Creighton, caution that such changes could be a slippery slope.
"I think the real trick here in all of this is how we find our way as a country to increase our flexibility and our marketability while not losing the integrity of what our system has built. Because we have really strong writers in Canada, we have strong showrunners, we have incredible talent. We have a roster of amazing directors that work on content all over the world," Creighton told Playback Daily. "You always have to keep your eye on that balance. I would hope that we can gain the flexibility and not throw the baby out with the bathwater."
All of this comes with the Heritage Canada review of Canadian content policies in the year ahead. In a statement to Playback Daily, a Heritage Canada spokesperson said only that the government recognizes the economic and cultural importance of Canada's creative community and that it respects the independence of the CRTC and its policy decisions. It did not comment on the influence any CRTC policies might have on its own as it goes forward.