Boat Rocker Rights hires Jessica Watson
Coming from eOne, Watson (pictured) will manage the company's global sales and acquisitions.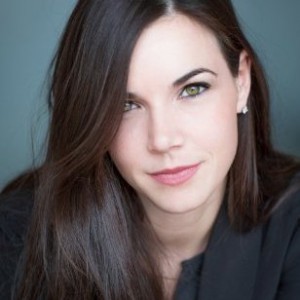 Boat Rocker Media has announced an expansion of its Rights division, appointing Jessica Watson to the newly created position of director, global sales and acquisitions and adding two members to its team.
Watson, a former international TV acquisitions manager at eOne, will manage Boat Rocker Rights' global sales in the EMEA region, with a specific focus on Central and Eastern Europe, the Middle East, Africa and Scandinavia.
Reporting to Jon Rutherford,  president, Boat Rocker Rights, Watson's role will also include making third-party content acquisitions for the division's scripted, factual and kids and family catalogues.
Watson previously served as an acquisitions specialist at Teletoon (2008-2012) before she was hired by eOne.
In addition, Boat Rocker Rights also announced the hires of Jodi Lutz as director, rights management and administration, and Chris Hunt as senior manager, media operations. In their new roles, Lutz will handle the division's sales planning and analysis, as well as admin and partnership reporting, while Hunt will oversee the division's media servicing.
Kelsey Griffin has also been internally promoted to the role of manager, global sales and marketing, where she will manage international events, marketing and promotions for Boat Rocker Rights, as well as sales for the Asia-Pacific region.