Working out Workin' Moms
Why creator-director-producer and star Catherine Reitman (pictured) calls CBC the "perfect home" for the series and how it will target a co-viewing audience.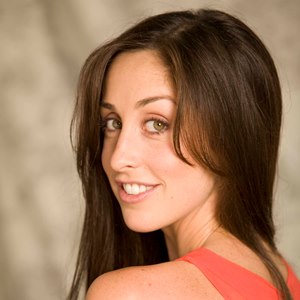 It's not rare to find passion projects in the world of entertainment. The industry runs on them (for better or worse).
But it's a slightly rarer beast to find half-hour comedies born of dark personal moments, and rarer still to have those comedies helmed by women.
However, it's all of these elements that will combine in 2017 to form Workin' Moms, a new half-hour comedy for CBC created by Canadian expat Catherine Reitman and her husband Philip Sternberg, who together form Wolf & Rabbit Entertainment. The series entered production this week in Toronto and will air in winter 2017.
Striving to reflect the real-life struggles and anxieties of women as they become mothers, the ensemble comedy follows four women who connect in an urban mommies group and form a friendship. It came to life following the birth of Reitman and Sternberg's first child, Jackson. Reitman was working as a comedian and actress in L.A. and had returned to work quickly following Jackson's birth, subsequently dealing with the emotional fallout of stress, fatigue and guilt.
Sternberg encouraged her to capture her experience on paper, which quickly blossomed into an eight-minute short. The duo shopped it both stateside and in Canada, where it ultimately landed at the CBC.
In conversation with Playback during casting this spring, Sternberg stressed that the goal was to find the right place to develop the series, not the highest bidder or glitziest network, because he and Reitman wanted to keep as tight control over the creative as they could. They call CBC the "perfect home," for the series, largely because of the leadership of English-language TV GM Sally Catto, whom Reitman now considers a mentor.
"There aren't a lot of venues out there that could have seen this and not been frightened," Reitman said. "You don't find a lot of rooms where it's all working mothers. It came across Sally's desk and she responded to it in a very strong and passionate way and, before you knew it, we signed on to do 13 episodes."
Although a seasoned entertainment business professional, Reitman was by no means a seasoned showrunner. She credits Catto's instincts and guts with allowing the project to go forward under her and Sternberg's vision. "She takes a lot of chances on people who might not have the most experience but might have some talent or something she sees in them," Reitman said. "No one could be luckier than me that she connected to it. It's a very special home for it over there because she's been incredibly encouraging – we often call it our shared vision. She understands it, she gets it. There have been very few obstacles for me over there."
Like the new breed of premium cable series in the genre (Togetherness, You Me Her), Workin' Moms is specifically designed to target a co-viewing audience of both men and women. The series follows women in their 30s and their families, and therefore "men are a part of that equation," Reitman emphasizes. "The majority of families are dual income and one parent can't afford to not be working. That's part of the changing landscape."
As such, Reitman and Sternberg (both of whom will star in the series) wanted to ensure the behind-the-camera talent mimicked the show's cast and its audience. After Reitman directs the first two eps, the remainder of the episodes will be directed by Paul Fox and Aleysa Young. The writers room is all women (Rebecca Kohler, Karen Moore, Diane Flacks and Ingrid Haas) – which Reitman and Sternberg emphasize was not intentional, merely reflective of the best voices to capture the characters – as is the cinematography (Maya Bankovic), production design (Elisa Sauve) and costume design (Sheila Fitzpatrick).
"We hired the best people for the job," Reitman said. "Our writers room is all women, but these were the humans that were the best qualified for the job. The reels of the female directors might have had fewer shows on them, but that's something we wanted to water. We'd love to continue to nurture that."