TIFF '16: KA The Battle Within gets world bow
The VR experience from Felix & Paul Studios and Cirque du Soleil Media will premiere in the Pop VR program.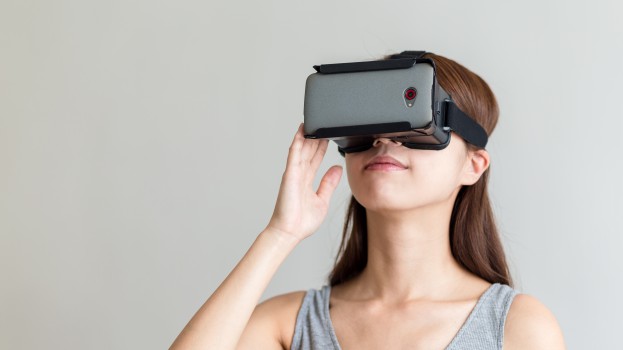 The Toronto International Film Festival made another round of programming announcements today, including its lineup for Pop VR.
KÀ The Battle Within, a virtual reality experience from Montreal's Felix & Paul Studios and Cirque du Soleil Media, will world-premiere at the festival.
The "saga of heroism and martial arts" follows two rival clans from mythical worlds who confront one another in combat.
Other VR projects that will be presented at the festival include Ch'aak' S'aagi (Eagle Bone) from Tracy Rector (U.S.), Invasion! from Maureen Fan, Eric Darnell and Michael Hutchinson (U.S.), Jafri from Michael Beets (Australia) and Right to Pray from the Memesys Culture Lab (India).
The festival also today announced additions to its Discovery and Docs programs, and unveiled its Kids programming.
Joining the six previously announced Canadian filmmakers in the Discovery program are Mahmoud al Massad's Blessed Benefit (Jordan/Germany/Netherlands), which will world premiere in the program. Other world premieres in the program include Claudia Sainte-Luce's The Empty Box (France/Mexico), Johannes Nyholm's The Giant (Sweden/Denmark), Izer Aliu's Hunting Flies (Norway), Rasmus Heisterberg's In the Blood (Denmark), Rachel Lambert's In the Radiant City (U.S.), Yanillys Perez's Jeffrey (Dominican Republic/France) and Mbithi Masya's Kati Kati (Kenya/Germany), among others.
Three additional documentaries have been added to TIFF's doc program, joining Canadian films such as Brigitte Berman's Gordon Pinsent doc The River of My Dreams and Dilip Mehta's Mostly Sunny. Nanette Burstein's Gringo: The Dangerous Life of John McAfee (U.S.) will world bow in the program, as will Mohanad Yaqubi's Off Frame AKA Revolution Until Victor (Palestine/France/Qatar) and Michelle Sinclair's The Terry Kath Experience (U.S.).
The four films that will screen in the TIFF Kids program are Otto Bell's The Eagle Huntress (U.S.), Nicole van Kilsdonk's The Day My Father Became a Bush (Netherlands/Belgium/Croatia), Claude Barras' My Life as a Courgette (Switzerland/France) and Emilie Deleuze's Miss Impossible (France).
The festival also announced its Next Wave selections – films from various programs that will resonate with young people and which are chosen by a group of 12 film buffs aged 15 to 18 – and its In Conversation With program, which includes talks with Mark Wahlberg and Zhang Ziyi.
Image via Shutterstock