Industry organizations partner on Ontario film study
A new research study from Ryerson University will examine how to best foster talent in the industry.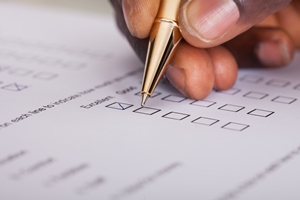 Several industry organizations have partnered with Ryerson University in Toronto on a new research project that will explore how to best foster talent in the Ontario film industry.
The Ontario Media Development Corporation, Telefilm Canada, the Harold Greenberg Fund, the Producers Roundtable of Ontario and the Directors Guild of Canada have all contributed funding to the study, "Focus on Features: The Future of Filmmaking in Ontario." The Writers Guild of Canada is also a participating member in the project.
The project team will gather online survey responses and conduct personal interviews with Ontario-based directors, writers and producers about their career paths and experiences working in the industry.
Jessica Thorn, co-principal investigator on the study, told Playback Daily that the purpose of the project is to look beyond studies on the economic impact of the sector, and hear from actual industry members about how they got to where they are now. By doing so, she adds that the study aims to delve into how the province can better sustain, develop and nurture future industry members and "maintain and foster a vibrant and dynamic feature film industry in Ontario in the next ten years."
The results of the study will be presented in three short documentaries that will explore the findings on producers, writers and directors. A written report of the online survey results and interviews will also be available to the industry and public.
"As viewing habits and delivery systems shift it is time to do a deep dive and glean the lessons we need to develop innovative directors, writers, and producers of the future," said Tim Southam, national president of Directors Guild of Canada, in a press release.
The survey is currently available online at //focusonfeatures.ca/ and will be available until 11:59 p.m. on Sept. 1.
Image via Shutterstock