Northern Banner acquires Hello Destroyer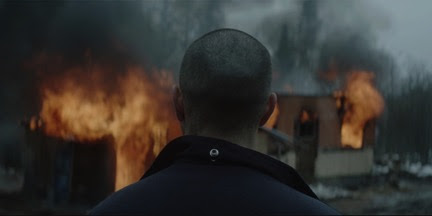 The pickup comes ahead of the film's world premiere in TIFF '16's Discovery program.
Raven Banner's specialty label Northern Banner Releasing has acquired the Canadian distribution rights to Kevan Funk's Hello Destroyer ahead of its world premiere at TIFF '16.
The deal – which was negotiated by Northern Banner managing partners Michael Paszt and James Fler, and the film's producers Haydn Wazelle and Daniel Domachowski – will see Northern Banner releasing the film theatrically in early 2017.
Hello Destroyer sees Jared Abrahamson (Travelers) playing the role of a hockey player, whose life is thrown into disarray by a serious on-rink injury. The film also stars Kurt Max Runte, Paul McGillion, Ian Tracey, Sara Canning, Ben Cotton, Maxwell Haynes and Joe Dion Buffalo.
Produced by Wazelle and Domachowski through their respective production companies, Tabula Dada and Type One, the feature is executive produced by Christine Haebler and Trish Dolman.
Writer/director Funk's film Bison was among TIFF's top 10 Canadian movies in 2014, alongside features including Xavier Dolan's Mommy and David Cronenberg's Maps to the Stars.
In July 2015, the film received $300,000 through Telefilm's Canada Feature Film Fund. Hello Destroyer will premiere in TIFF's Discovery program next month.