Deals: Corus, 108 Media, eOne, Boat Rocker
Global acquires the Canadian broadcast rights to six-part docuseries The Case Of: JonBenet Ramsey, plus more deals of the week.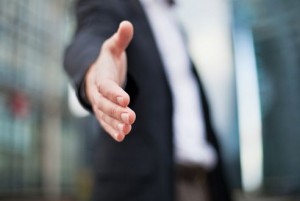 108 Media
Toronto distributor 108 Media has announced the acquisition of five film and doc titles, which will be released through three of 108′s specialty labels. The mystery thriller Crushed from first-time-feature director Megan Riakos will be released through 108′s Madcap label, which launched earlier this year. Also to be released through 108 Madcap is Israeli-language comedy/horror Freakout and sci-fi thriller Origin, written and directed by Andreas Climent and Andre Hedetoft. In addition, Bernado Arsuaga-directed feature The Weekend Sailor will be released through the 108 Believe label. The Toronto distribution outfit also acquired Manu Riche's dramatic comedy Problemski Hotel.
Corus Entertainment
Corus Entertainment channel Global has acquired the Canadian broadcast rights to six-part docuseries The Case Of: JonBenét Ramsey. The series will debut on Global on Sept. 18 in simulcast with CBS in the U.S. The hour-long series is produced by L.A.-based prodco Critical Content and distributed globally by Electus International. The series re-examines the murder of six-year-old child beauty queen JonBenet Ramsey.
Entertainment One
Two years after it first took an equity stake in Toronto's Secret Location, Entertainment One (eOne) has completed the acquisition to take full ownership of the digital agency and producer. Read more here.
Boat Rocker Rights
Boat Rocker Rights, the content distribution, sales and licensing arm of Boat Rocker Media, has announced its acquisition of Peace Point Rights, itself a division of Peace Point Entertainment Group. Read more here.
United Front Entertainment
Toronto-based distributor United Front Entertainment and Breakthrough Entertainment have signed a seven-picture rights deal. Read more here.
Masters of Flip
U.S. cable network HGTV has renewed Masters of Flip for a second season. The home renovation series is produced by Toronto's Rhino Content and distributed by Corus. Read more here.
Image: Shutterstock