Production underway on Remstar's Replicas
The Canada/U.K. coproduction, starring Keanu Reeves (pictured), is currently filming in Puerto Rico.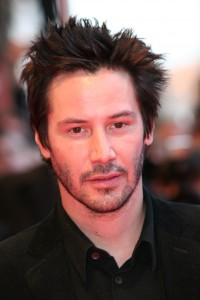 Remstar Studios, the production and financing division of Montreal-based Remstar Group, has started work on its second project, the Canada/U.K. coproduction Replicas, starring Keanu Reeves. 
Filming on the sci-fi thriller is underway in Puerto Rico, with Remstar's Maxime Rémillard and Clark Peterson executive producing the project alongside Nik Bower and Deepak Nayar of U.K.-based Riverstone Pictures, Bill Johnson and Jim Seibel of L.A.-based producer and sales agent Lotus Entertainment.
Produced by Lorenzo di Bonaventura, the former president of worldwide production at Warner Bros., Luis Riefkohl (Welcome to the Jungle) and Stephen Hamel (John Wick), all the film's visual effects will be completed in Montreal, with Montreal-based VFX studio CineSite taking the lead. The feature is written by Chad St. John (London Has Fallen) and directed by Jeffrey Nachmanoff (Traitor).
Replicas is jointly financed by Remstar Studios and Riverstone Pictures. Lotus Entertainment will serve as the project's international sales agent.
In June, it was announced that filming was underway on Remstar Studios' first project, Ideal Home, a dramatic comedy starring Paul Rudd (Ant-Man) and Steve Coogan (Philomena). Editing and post-production is currently underway on the New Mexico-shot dramatic comedy.
Replicas stars Will Foster (Reeves) as a scientist who uses cloning to recreate his family after they are killed in a car accident. When an evil corporation discovers this, Foster must do everything he can to protect them.
Image: Shutterstock