Rogers Doc and Cable Fund distributes $6.5M
Miniseries Alias Grace and season two of Take The Shot's Frontier (pictured) are among 19 TV projects to receive support via the Cable Network Fund.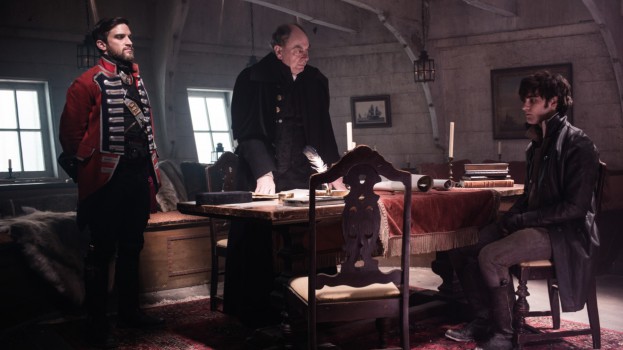 The Rogers Documentary and Cable Network Fund has distributed $6.56 million across 19 television projects in its latest round of funding.
The most recent funding round was administered through the Rogers Cable Network fund, which provides equity investments for Canadian programs with a first play on a Canadian cable channel.
Among the projects selected were Alias Grace, the CBC and Netflix-commissioned series based on the novel by Margaret Atwood, as well as the 6 x 60-minute limited series Bad Blood: the Vito Rizzuto Story from New Metric Media and Sphere Media Plus, which is slated to air on FX Canada.
Documentary Channel projects that received funding are Peep Media's East Coast Fame Game, Riddle Films' The Jews Who Stole Christmas and Stage Butternut Productions' Stage, which will also air on Canal D and ZDF/ARTE in Germany and France.
Projects set to air on Discovery Canada that received funding are season four of Cold Water Cowboys, season three of Jade Fever, and Productions Pixcom's Restoration Garage 3 and Rogue Earth, both of which will also air on Canal D.
The second season of Take The Shot Productions' Frontier, which will air on Discovery and internationally on Netflix, also received funding. As did Primitive Entertainment's Equator 360, which will also air on Discovery Channel.
APTN series Future History (Redcloud Studios), Merchants of the Wild (Little Bear Big Wolf Pictures) and season four of Mohawk Girls (Rezolution Pictures) also received a share of the funding.
In addition, Orphan Black season five (Bell Media and BBC America) received financial support through the Cable Network Fund, as well as the second and third Anne of Green Gables MOWs, produced by Breakthrough Entertainment for YTV.
Travelers, produced by Toronto's Peacock Alley Entertainment for Showcase and Netflix, was among the projects to receive financing. As well, the fifth season of Yukon Gold, produced by Klondike Productions for History Television, and Wild Bear Rescue season one, produced by Wild Bear Productions for Animal Planet, also took a share of the funding.