HGF distributes $110K across three projects
Lira's Forest from writer/director Connor Jessup (pictured) was among the projects to receive financial support through Harold Greenberg Fund's Shorts-to-Features Program.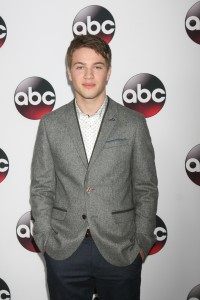 Harold Greenberg has distributed $110,000 across three projects in its Shorts-to-Features Program.
The program, which supports the production of a short film with the potential to be made into a feature-length, will see each project receive $32,000 for its short format and $5,000 towards the development of the project's feature film script.
Lira's Forest from writer/director Connor Jessup (who also plays the lead in Stephen Dunn's Closet Monster) was among the three projects to receive Shorts-to-Features funding. Produced by Ashley Shields-Muir, and executive produced by Albert Shin, the short tells the story of an elderly woman who encounters a strange spirit as she nears the end of her life.
The Drop-In from writer-director Naledi Jackson meanwhile is set in a Toronto hair salon as a hairdresser encounters a mysterious visitor from her past. Priscilla Galvez and Daniel Iron are attached to the project as producer and executive producer, respectively.
A Blessing from the Sea from writer/director Adam Perry and writer/producer Jason Arsenault also received a share of the funding. The short film about two fisherman who find a large sum of money and decide to keep it is produced by Jenna MacMillan.
The Shorts-to-Features Programis funded by HGF in partnership with The Movie Network.
Image: Shutterstock